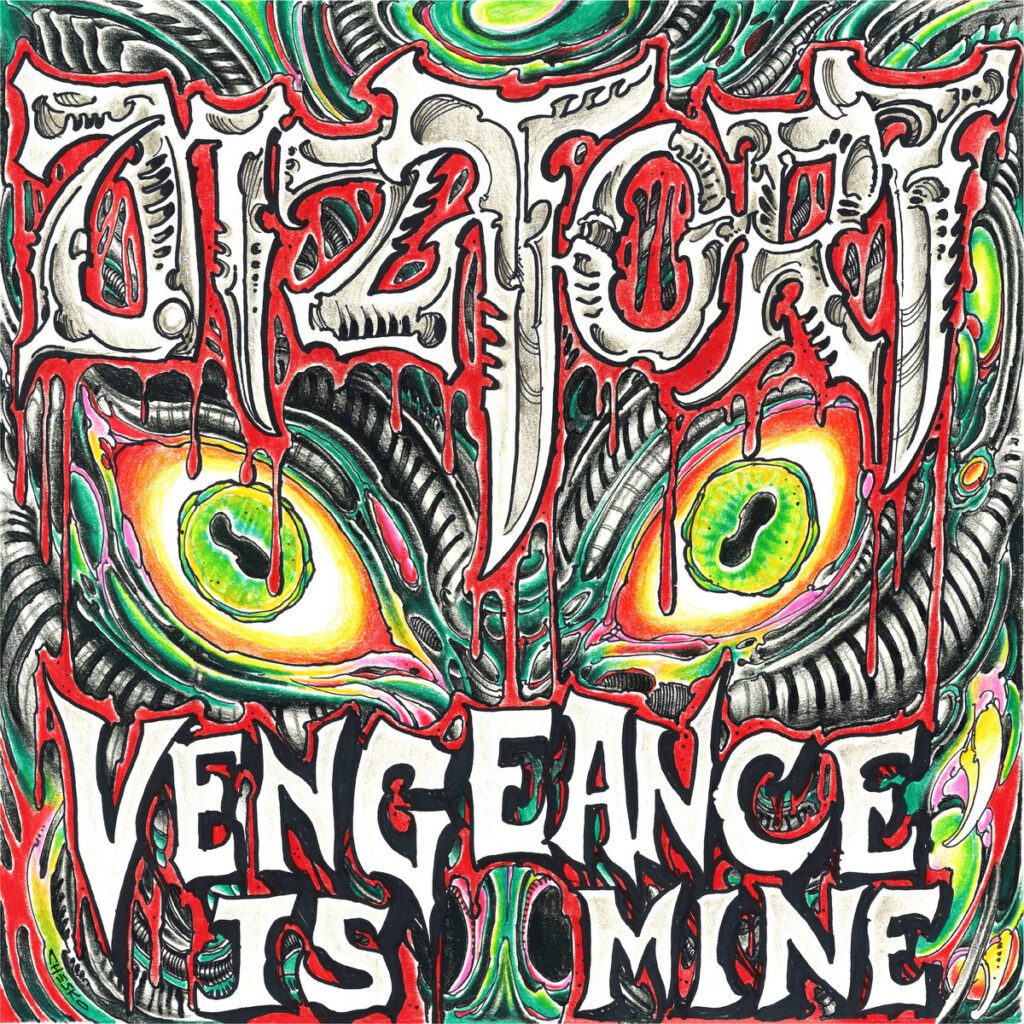 It's been more than six years, but the Diztort album is finally here. Diztort come from Huntington Beach, California, and they make a form of stomping, chest-thumping hardcore that owes a whole lot to classic NYHC. There's a whole lot of metal in Diztort's riffage, but there's also a serious muscular bounce in their sound. There's nothing experimental or adventurous about Diztort's sound, but if you're the type of person who likes this kind of mosh-music, it hits on a primal level.
Diztort released their demo in 2017. A year later, I saw them play the Damaged City festival in DC, and I was impressed. The singer was jacked as hell, and everyone in the band wore Diztort shirts, like it was a uniform. They seemed like they were ready for battle. A few months later, Diztort released their Hell Is… EP. The band went quiet during the pandemic, but they dropped a single called "Break Me Out" last year. Today, they've released the full-length album Vengeance Is Mine, and it's a beast.
Sometimes, bands like Diztort can get tedious when they try to stretch things out to LP lengths. That's not what happens on Vengeance Is Mine. Instead, Diztort use the record to explore their own ferocity. They play around with different sounds — arena-sized groove-metal, eerie synth-drones. Whenever they lock in, they sound titanic. Album closer "The Fate Pt. III" sounds like one of the monoliths from 2001 falling out of the sky and landing on your head. Stream Vengeance Is Mine below.
Vengeance Is Mine is out now on Advanced Perspective.