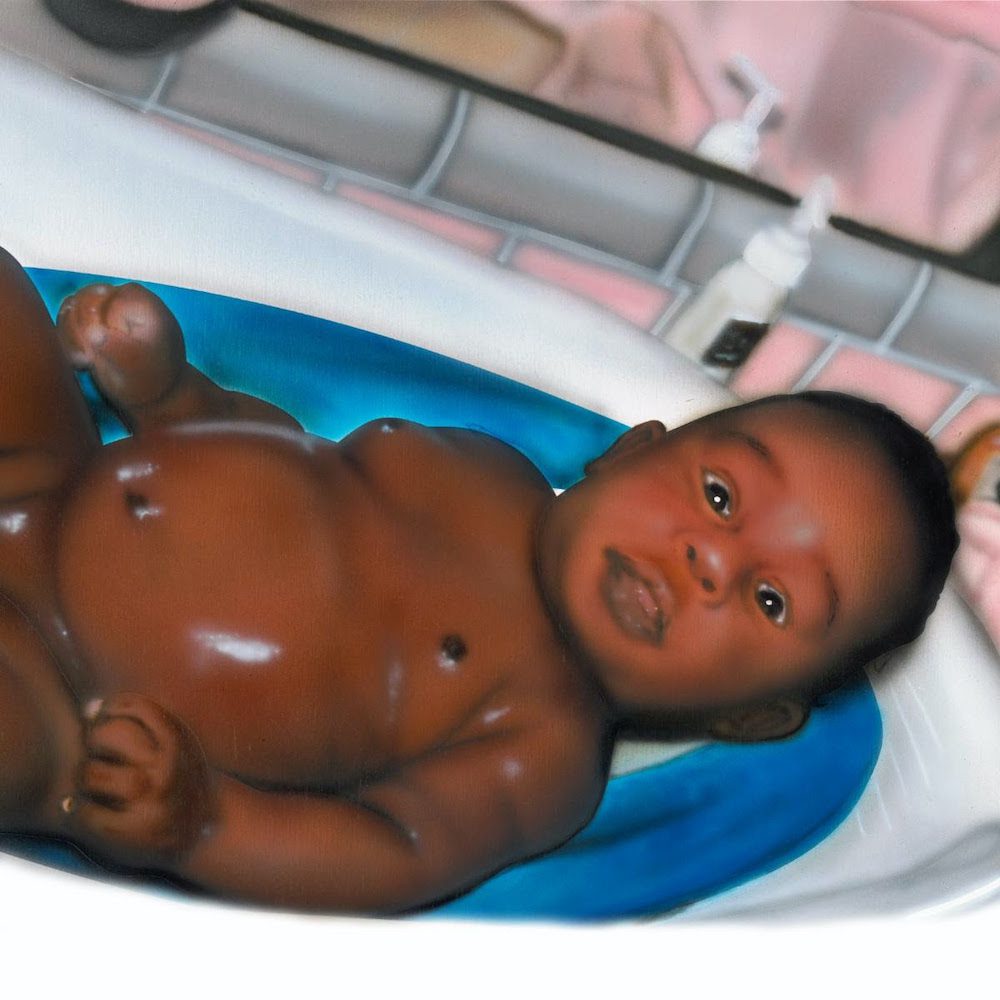 Earlier this year, the chilled-out and introspective Southern California Maxo released Even God Has A Sense Of Humor, his first and apparently last album for Def Jam. Earlier this month, Maxo announced plans to release Debbie's Son, his second album of 2023, on his own SMILEFORME label, and he shared its first single, the Zelooperz collab "PlayDis!" Today, Debbie's Son arrives.
First things first: Yes, that's the cover art. I know. I thought the same thing. Plenty of great rap albums — Illmatic, Ready To Die, Tha Carter III — have pictures of babies or little kids on their covers. Maybe this is the logical extension of that. Maybe one good reason to sign with a major label is that someone, someone down the line, will tell you not to release an album with a cover like that. But Maxo is on his own label now, and apparently he's gone with that cover. I don't know what to tell you.
Zelooperz is the only guest-rapper to appear on Debbie's Son, which has production from people like the Alchemist, Beat Butcha, Ahwlee, and lastnamedavid. On first listen, it seems to be very much in the mold of the muttery, tranquil music that Maxo has been releasing for the past few years. You can stream the LP below.
Debbie's Son is out now on SMILEFORME. Check out our recent interview with Maxo here.