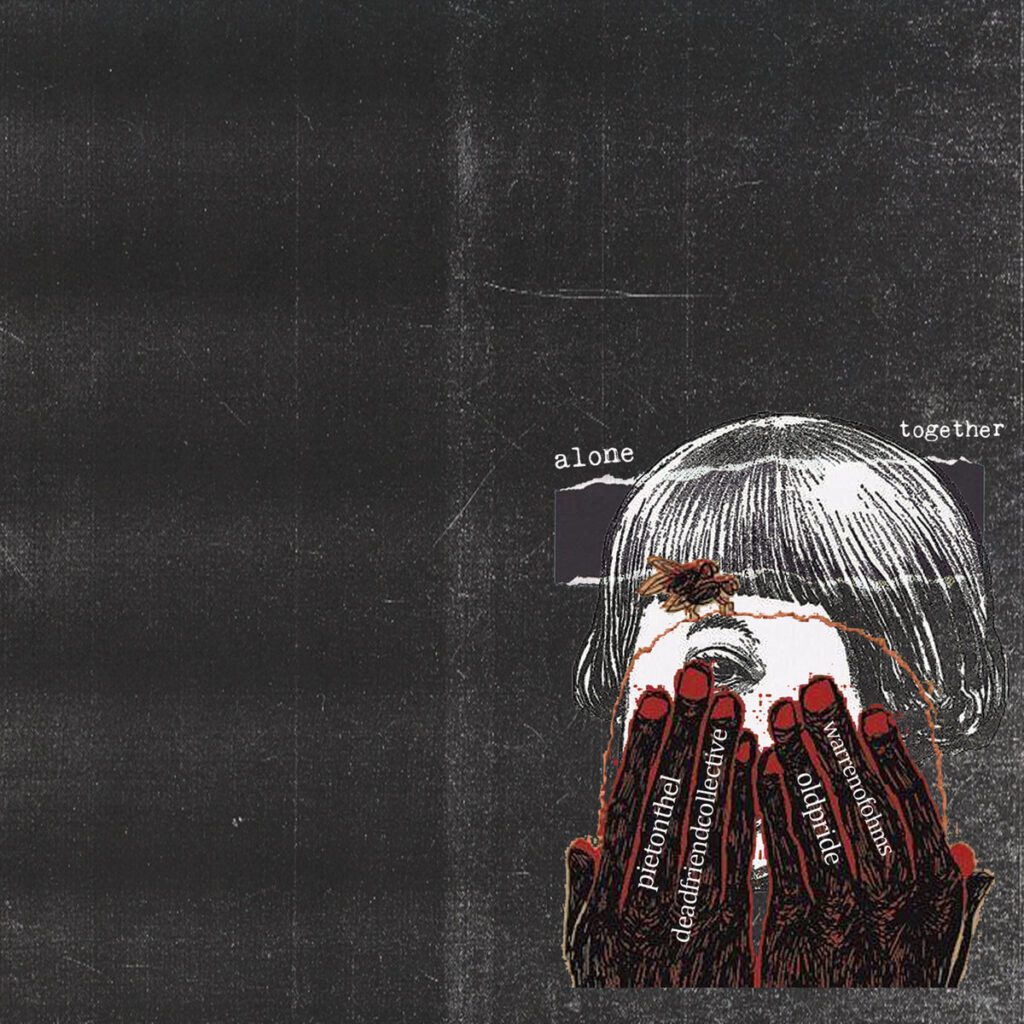 Piet Onthel, the great Malaysian screamo band, have released a good chunk of music in the two years since their album ambo(l)enitaksu(p)odulu, most recently March's single "Joanna Fuchs." That song pops up on the group's new release, a split with three other bands titled Alone Together.
Piet Onthel contribute four of the eight tracks here — all of them quick-hitting scorchers — so it's more like a new EP from them with some bonus tracks from other bands. On the other hand, in terms of runtime things are more or less equal. The tunes from Old Pride and Dead Friend Collective are much lengthier and more expansive, and then Warren Of Ohms come through with a whopping eight-minute closer. If you're in the market for raw and explosive skramz, Alone Together makes for a nice little combo platter. Listen below.
Alone Together is out now on No Funeral.