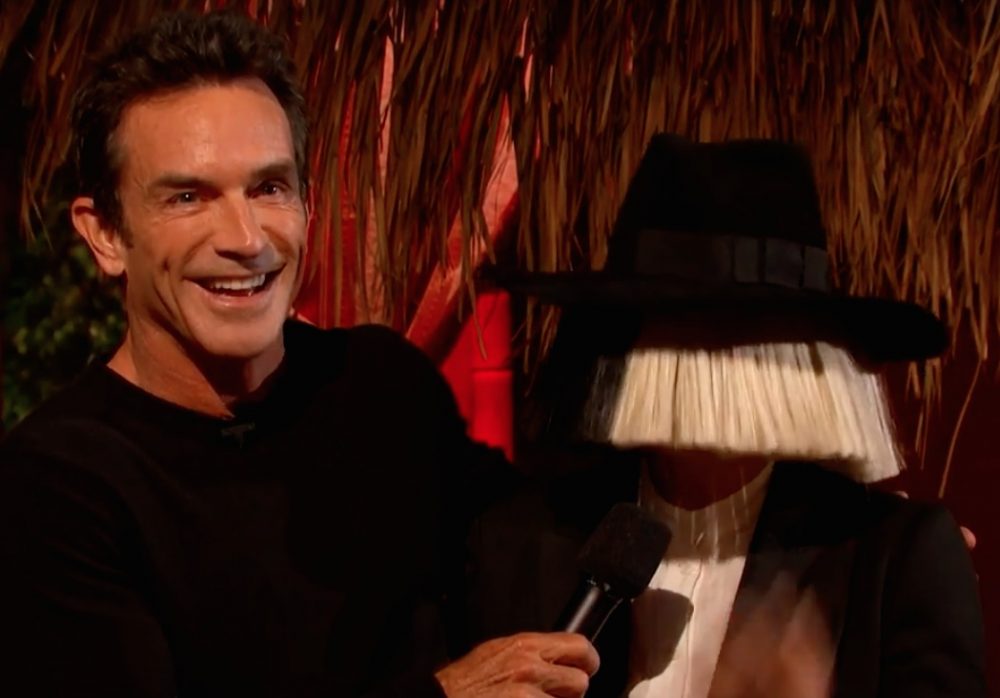 Sia, the mega-successful and be-wigged songwriter and pop star, is a longtime superfan of the reality show Survivor. In 2016, Sia appeared on a Survivor reunion special and gushed about how much she loved Tai Trang, one of that season's contestants. She told Trang that she would donate $50,000 to him personally and another $50,000 to a charity of his choice. Apparently, Sia has made a general habit of giving money to Survivor contestants ever since — to the point where her donations to Survivor contestants are about to reach the million-dollar mark.
Sia's Survivor donations are apparently well-known among the show's fans and contestants; there are entire listicles about past recipients of the "Sia Award." (One of those recipients is Survivor 44 veteran Carolyn Wiger. A few months ago, when Sia claimed that she's on the autism spectrum, she did so while in conversation with Wiger. She also gave Wiger $100,000.)
In a recent Howard Stern interview, Survivor host Jeff Probst, a friend of Sia, talked about all the money that Sia has given to Survivor contestants:
Next season, if she continues with her Sia prize, she will break a million dollars in personal money that she has given to players over the years… Her thought is this: I make a lot of money. I've been really lucky, and I want to share it with the people who entertain me and bring me joy. And one of those shows is Survivor.
This seems like a strange thing to do with one's money, but Sia does a lot of things that I don't quite understand, and it seems to be working out for her. Congrats to all these Survivor contestants, and to the future contestants who are probably researching ways to appeal directly and personally to Sia.