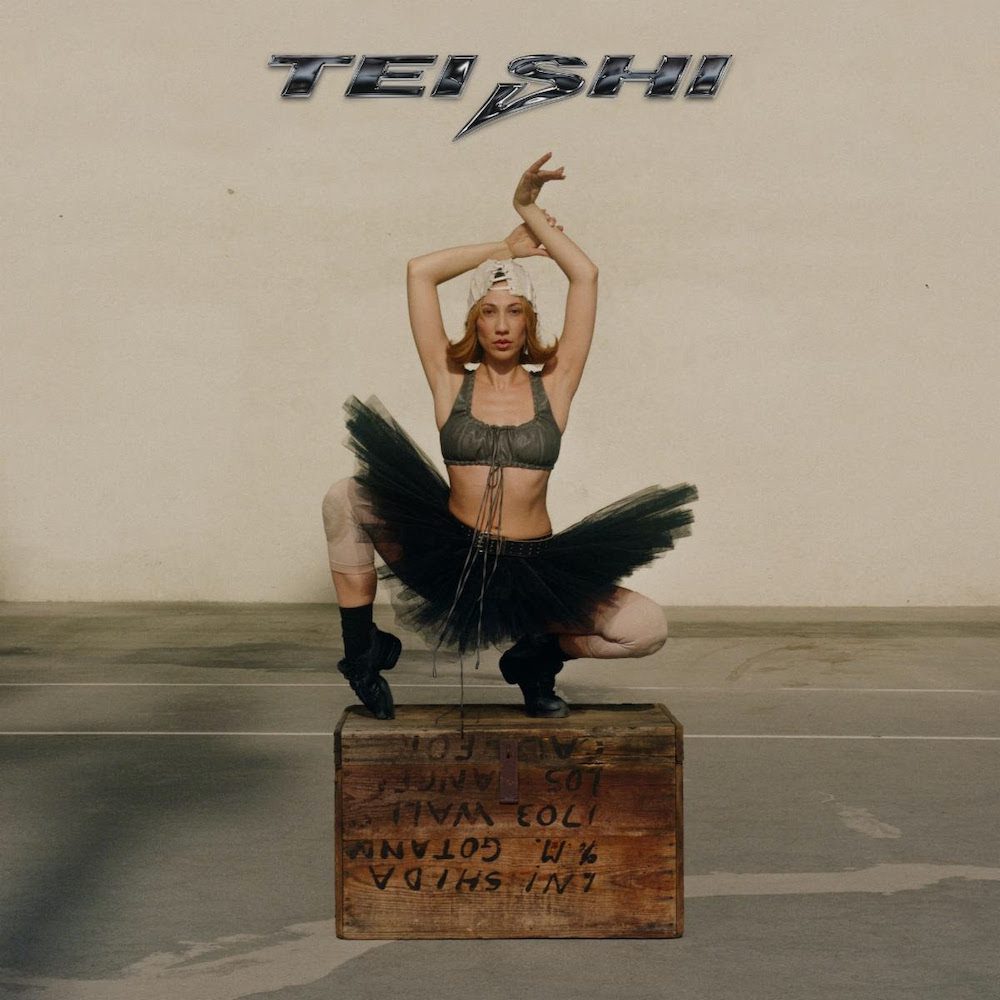 We last year from the Vancouver-via-Colombia singer-songwriter Tei Shi when she released her Die 4 Ur Love album in 2020. Right now, Tei Shi is on tour with Kimbra, and she's just announced plans to follow that last album with a new EP called Bad Premonition. It features a couple of tracks that Tei Shi already released as one-off singles, and it's also got a new song that Tei Shi just shared today.
Tei Shi's new song is called "¿Quién Te Manda?" — Spanish for "Who Sent You?" Tei Shi co-produced the track with former Chairlift member Patrick Wimberly and with Universal Mortal Orchestra's Jacob Portrait, two of the producers who were heavily involved with Lil Yachty's much-discussed new psych-rock album Let's Start Here. "¿Quién Te Manda?" is a sharp, spiky new song that's rich in rhythmic and melodic layers, and Tei Shi sings it in both Spanish and English. Here's what she says about the song:
"¿Quién Te Manda?" is a song about deception. It tells the tale of deceit — of trusting in others and as a result ending up losing control over oneself to them. When I wrote it, I had gone through a series of consecutive situations in the music industry where I'd been locked into contracts that ultimately took away my freedom as an artist and my ability to release music and move forward with my career. After ending up in a final similar situation, I went through the long and arduous process of getting my freedom and independence back.

The saying "Quién te manda" is difficult to translate into English. It means "who sent you," but in sentiment, it means something like a combination of "who told you to do that" and "told you so." It's a way of telling someone they messed up, and the blame is on them. I've always loved this phrase, and with this song, it took on an empowered meaning for me — in telling off someone who wronged me. At the same time, there's a question of "quién te manda" to myself… of realizing my own role in being manipulated. My upcoming EP Bad Premonition is made up of songs I wrote during this journey.
Below, check out "¿Quién Te Manda?" and the previously released tracks "Grip" and "Bad Premonition," as well as the new EP's tracklist.
TRACKLIST:
01 "Familiar"
02 "Bad Premonition"
03 "¿Quién Te Manda?"
04 "Mona Lisa"
05 "Grip"
06 "Color"
The Bad Premonition EP is out 3/17.