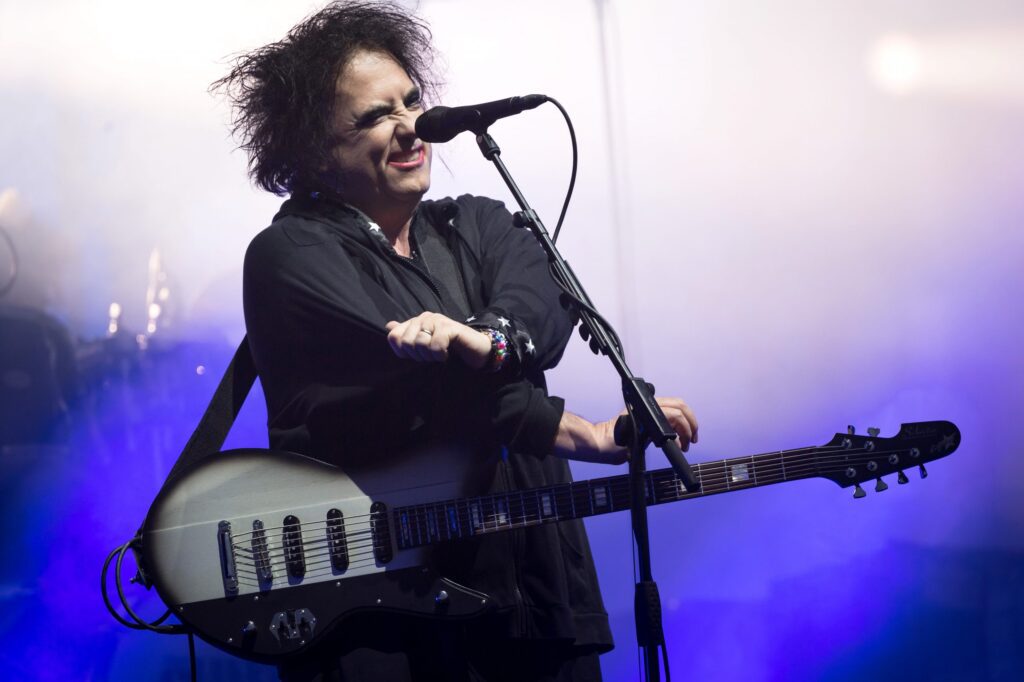 This week, a few days after Robert Smith dropped his Noel Gallagher remix, the Cure announced a spring and summer tour of North America. Now the legendary goth/new wave band has explained its ticketing policy for that tour.
Upon announcing the tour, the band posted on their website, "The Cure have agreed all ticket prices, and apart from a few Hollywood Bowl charity seats, there will be no 'platinum' or 'dynamically priced' tickets on this tour," thereby avoiding the inflated, demand-based prices that have drawn critique from fans of Bruce Springsteen and other artists lately. Today the Cure have elaborated on how it is combating bots and scalpers.
In a message posted on its social channels to coincide with the opening of Verified Fan registration through Ticketmaster, the band writes:
WE WANT THE TOUR TO BE AFFORDABLE FOR ALL FANS, AND WE HAVE A VERY WIDE (AND WE THINK VERY FAIR) RANGE OF PRICING AT EVERY SHOW. OUR TICKETING PARTNERS HAVE AGREED TO HELP US STOP SCALPERS FROM GETTING IN THE WAY; TO HELP MINIMISE RESALE AND KEEP PRICES AT FACE VALUE, TICKETS FOR THIS TOUR WILL NOT BE TRANSFERABLE. IF SOMETHING COMES UP THAT PREVENTS A FAN FROM BEING ABLE TO USE A TICKET THEY HAVE PURCHASED, THEY WILL BE ABLE TO RESELL IT ON A FACE VALUE TICKET EXCHANGE.

UNFORTUNATELY, DESPITE OUR DESIRE TO PROTECT OUR LOW TICKET PRICES FOR FANS, THE STATES OF NY, IL AND CO MAKE THIS VERY DIFFICULT — THEY ACTUALLY HAVE LAWS IN PLACE THAT PROTECT SCALPERS! FOR SHOWS IN THESE STATES WE URGE FANS TO BUY OR SELL TICKETS TO ONE ANOTHER ON FACE VALUE TICKET EXCHANGES LIKE TWICKETS.LIVE AND CASHORTRADE.ORG. FANS SHOULD AVOID BUYING TICKETS THAT ARE BEING RESOLD AT INFLATED PRICES BY SCALPERS, AND THE SITES THAT HOST THESE SCALPERS SHOULD REFRAIN FROM RESELLING TICKETS FOR OUR SHOWS
Verified Fan registration is open now. Good luck, everyone!