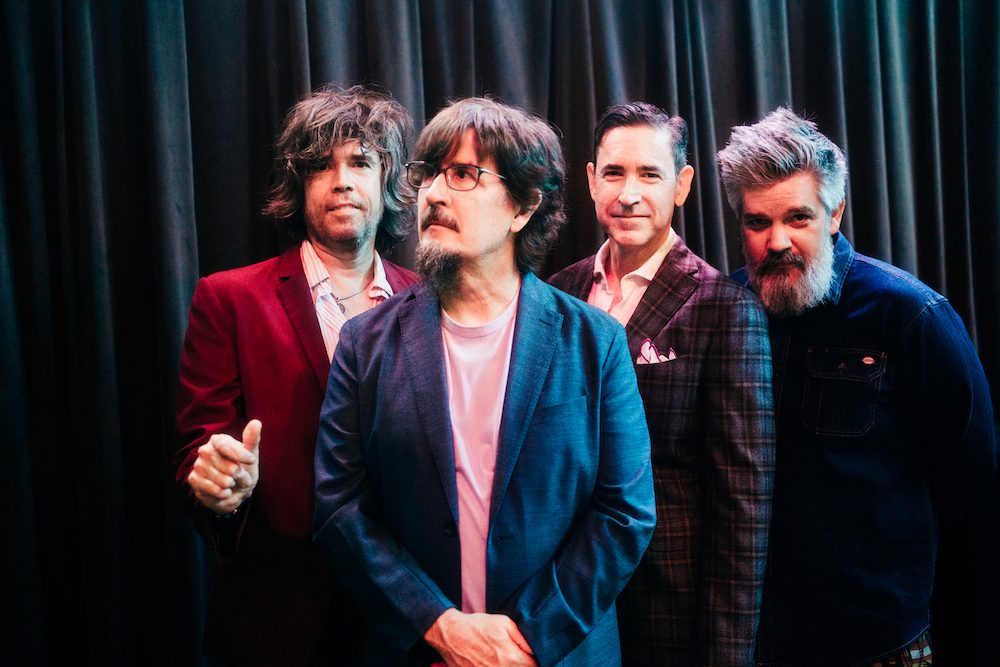 Last month, the Mountain Goats announced a new album, Jenny From Thebes, billed as a sequel to 2002's All Hail West Texas. Lead single "Clean Slate" landed on our best songs of the week list, and today John Darnielle is back with the album's second single, "Fresh Tattoo," which features contributions from Bully's Alicia Bognanno, Matt Douglas and Evan Ringel, and Matt Nathanson.
"I wrote 'Fresh Tattoo' over the course of several sessions at the piano in March of 2022," Darnielle said. "I felt an affinity for the story in it and for how it developed, and I was proud of the song." He continued:
In December that year, I sent it to my old friend Matt Nathanson, who hosted the open mic night where the Mountain Goats got their start back in the early nineties. Come sing on my song, man, I said, I wouldn't even be here without you. I'll be there, he said.

Sometimes when I go into the studio, I fret that we won't be able to translate my alone-with-an-instrument vision to the big room. But what my band, and Trina Shoemaker, and Alicia Bognanno, and good old Matt Nathanson did with it exceeded even my highest expectations. When Jon breaks into straight 4/4 at the song's climax it feels like a high-performance car emerging from a turn into a straightaway at 120mph at dawn somewhere on the plains.

"'Fresh Tattoo' is the flashpoint in the story of who Jenny is and how she came to leave Texas. In it, she gets a tattoo of a shield on her arm, and, on her way home, sees a guy who needs help. This will be her last lodger, and it's her first tattoo, and the day will prove to be decisive in her story. Listening to Matt put down the harmonies on it in Tulsa earlier this year was one of the best moments I've ever had in my musical life; it meant so much to make something new with him, I wouldn't even be here without him. I'm very happy to share it with the world today.
Listen below.
Jenny From Thebes is out 10/27 via Merge Records.