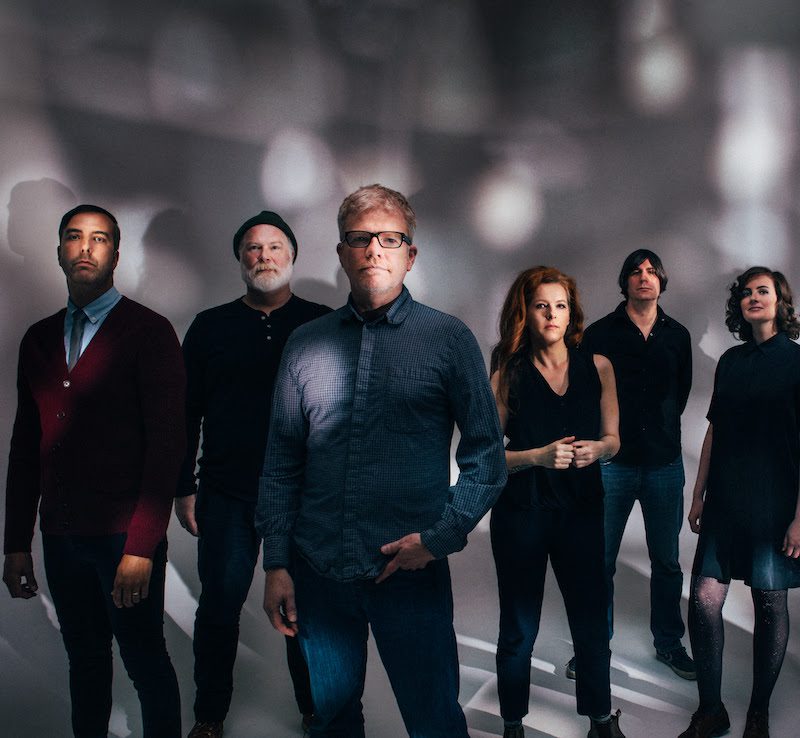 Next month, the New Pornographers, the beloved and long-running Canadian power-pop army, will unleash their new album Continue As A Guest upon us. All your friends are here! A.C. Newman! Neko Case! Kathryn Calder! The other ones! Dan Bejar isn't on board for this album, but he co-wrote lead single "Really Really Light" with Newman. Today, we get another jam from the LP.
The new single "Angelcover" is an elegant chug with a bit of '80s new wave in its chorus. By now, you know what time it is. You know what this band does. They make catchy, sophisticated alternate-universe hits, and "Angelcover" is one of them. Here's what A.C. Newman says about this one in a press release:
I pictured this one as a weird little George Saunders-esque sketch, a snapshot. I found myself a lot more concerned with performance and/or delivery, changing melody and phrasing to get a better performance, less concerned, less precious about the original melody or lyric that I wrote. With that in mind, I had the idea of angels visiting me in the night with the message that "melody ain't got nothing on delivery." Kind of a fever dream, where feelings take on their own personality and shape.
Check it out below.
Continue As A Guest is out 3/31 on Merge.