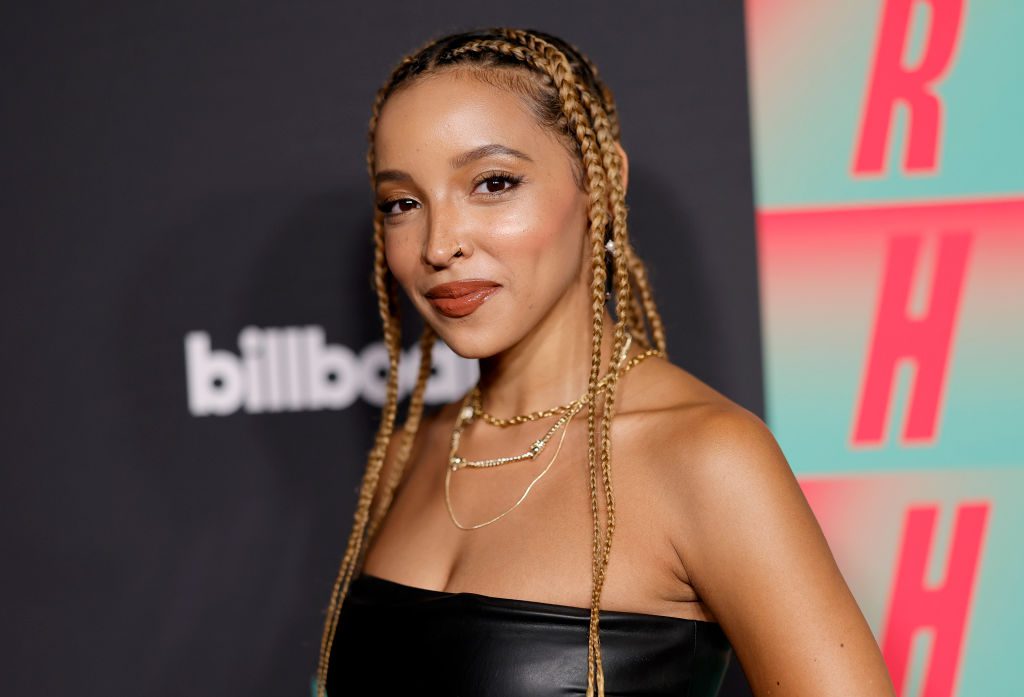 Back in 2019, Tinashe left her label home at RCA and struck out on her own; last week, she released BB/Ang3l, her third project since going independent. While signed to the label, she released collaborations with Chris Brown and R. Kelly, both in 2015, and she recently talked about how her label pushed her to do those songs.
"I literally block out that R. Kelly song from my mind. I forget that it even exists," she said during an interview on The Zach Sang Show. "That is so embarrassing. That is so unreal that I even have a song with R. Kelly. That's so embarrassing."
"I was so young, too, which is crazy because I feel like I did that song when I just signed to that label … I was probably like 20 … That was crazy," she said. Sang said that the public perceived that she willingly did those songs, and that she had a lack of control, which Tinashe agreed with.
"Especially when it comes to singles," Tinashe added. "For example — that song with Chris [Brown] … That was a song that we all wanted it to be this big moment, this big single … So I feel like in their mind, they were like, 'You need this support. "He was their biggest artist that they had on rhythmic radio at the time. To me, I was like, 'Well, this is a pop song, so I really don't feel like we should put Chris on it. That doesn't compute to me.' But I don't know."
Here's the clip:
It's not the first time that Tinashe has alluded to the Brown collaboration being a label setup. In an interview with Entertainment Tonight back in 2016, Tinashe gave a canned response about Brown being a "dream" collaborator before whispering to the interviewer: "It was really the label, it wasn't me."