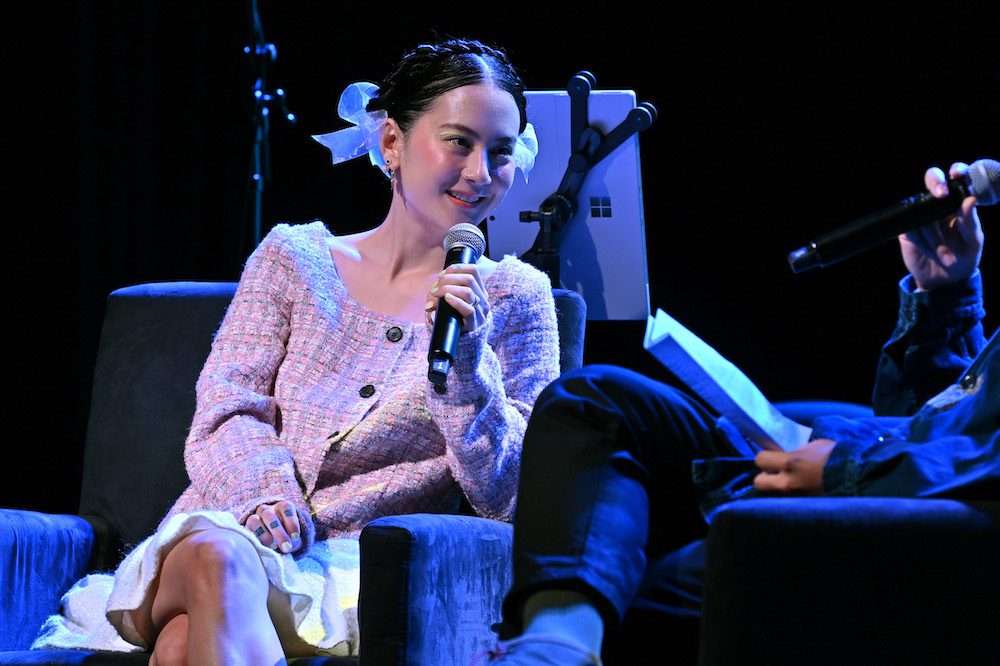 Japanese Breakfast's Michelle Zauner was in conversation with writer Hua Hsu for The New Yorker Festival on Saturday night.
She talked about the movie adaptation of her bestselling memoir Crying In H Mart, which she wrote the screenplay for. "I think I took it really far to, like, one direction where I wanted it to be very different," she said. "And then as the drafts progressed, I sort of started getting closer to the book." Zauner continued:
But one thing I, didn't write very much about in the book was my musical life. And I just love — I mean, that was such a big part of my teenage years was like that sort of discovery. And I think also towards the end of the book, I sort of began to realize, you know, I didn't want anyone to get confused that this was like — this is how I became Michelle Zauner of Japanese Breakfast. Like, I'm not like Keith Richards or something…

I really avoided writing too much about it until I realized, like, that was a really big part of my major rift with my mother. It was a really big part of our relationship. And when we sort of started to argue with one another was this like, this calling I felt I had in this — in this real passion that she was so confused by and so against. And, you know, I think that that's — that was sort of fun to write.
She also talked more about her plans to take a year-long hiatus from music to move to Korea and work on her next book. "I'm moving to Korea December 29th to live for a year and work on my second book where I am going to study the language and document that process," she said. "And I think it was such a natural response to writing a book that was so rooted in the past and so much of what was hard about it was like it was so obviously emotional, but also it was hard to remember all of that."
"So I'm really looking forward to writing about the day-to-day experience of living in another country and learning a language," she continued. "And is it too late if you're in your mid-30s and don't have a great knack for languages? I guess the thing I'm most worried about is just being too dumb to learn… I'm really curious how it will go to be fully immersed and have my one job to be a student."
Zauner did mention that she has "most of a record written" and that she's going to try to track it by the end of the year. She then performed three songs, including one unreleased one — "Orlando In Love," which she's been playing during recent shows — and Little Big League's "Lindsey." Here's video of that: