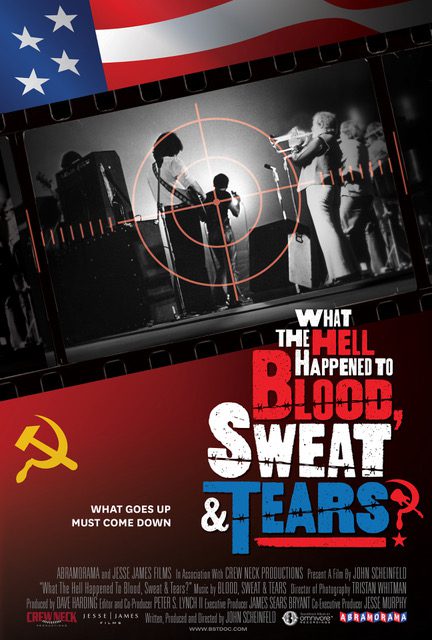 What The Hell Happened To Blood, Sweat & Tears? is an upcoming new documentary that aims to answer the question poised in its title: What happened to the rock band that played Woodstock and beat out the Beatles and Johnny Cash to win Album Of The Year at the Grammys in 1970? And more specifically, what happened after to the band after they did a tour in Yugoslavia, Romania, and Poland, sponsored by the US State Department.
Per a press release: "The film features never-before-seen film and photos of the band, as well as present day interviews with five of the nine band members including distinctive lead singer David Clayton-Thomas, sax player and musical arranger Fred Lipsius, innovative bass player Jim Fielder, outspoken guitarist Steve Katz and drummer and band leader Bobby Colomby."
It was directed by John Scheinfeld and executive produced by James Sears Bryant. It will be released in NYC and LA on March 24 — watch a trailer below.