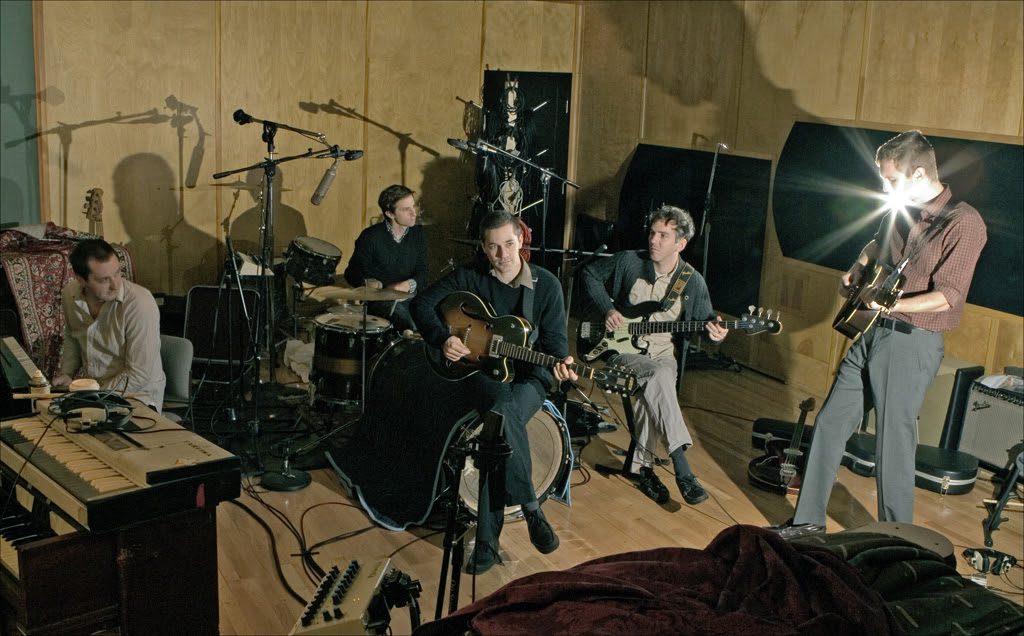 Back in April, the Walkmen played their first full show in a decade and their reunion tour has rolled already through New York, Philly, Chicago, and DC and they've also done a couple festivals. Last night, they returned to DC to play a show at the new venue The Atlantis, which the Foo Fighters opened up earlier this week.
During the encore of last night's show, they performed a cover of Jonathan Fire*Eater's "Inpatient Talent Show," which appears on 1997's Wolf Songs For Lambs. I guess cover is a slightly inaccurate term, as three Walkmen members (Paul Maroon, Matt Barrick, and Walter Martin) were originally members of Jonathan Fire*Eater before forming the Walkmen. The nod to their old band was appropriate for a show in DC, which is where all the members of Jonathan Fire*Eater met in high school.
Check out the band's soundcheck of the track below.