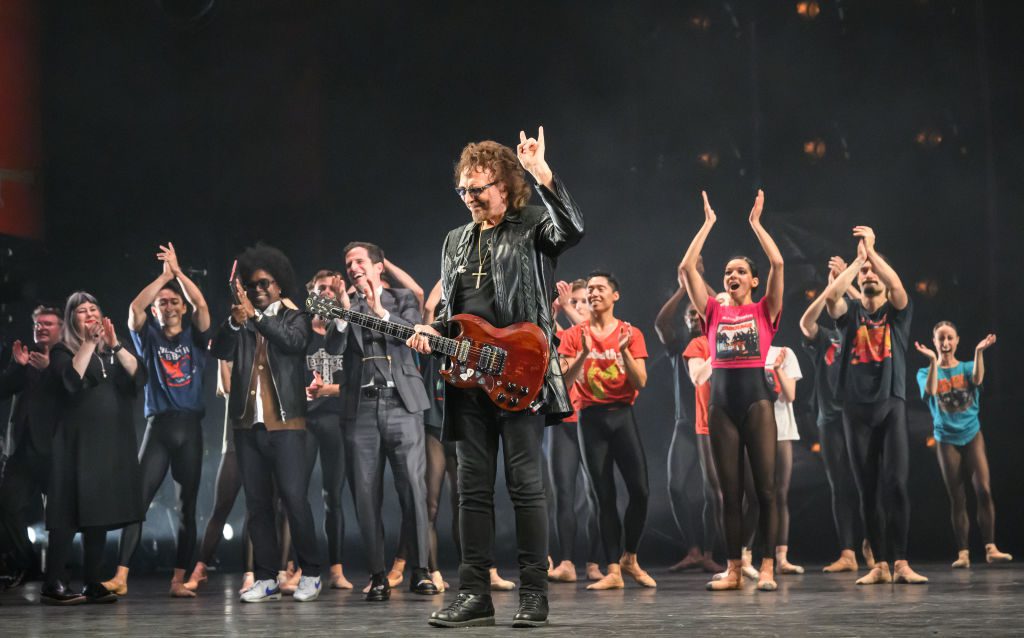 Tony Iommi, the Black Sabbath guitar wizard who pretty much invented heavy metal riffage, does not really seem like a ballet guy. But Iommi is 75 years old, and when one of his hometown institutions honors his life's work, the man himself might just take part. On Saturday night, the Birmingham Royal Ballet debuted Black Sabbath: The Ballet, a salute to the band who might be Birmingham's greatest cultural gift to the world, and Tony Iommi surprised the crowd by joining the orchestra.
In 2020, the Cuban ballet star Carlos Acosta became the Birmingham Royal Ballet's new artistic director. Acosta wanted to come up with an idea that would help sell tickets in Birmingham and capture the world's attention, and he hit upon the idea of a ballet set to Black Sabbath's music. Acosta met with Tony Iommi, who was initial skeptical but who was impressed with Acosta's passion. Talking to The New York Times, Iommi sais, "Carlos had such a belief in what he was doing." Iommi also said that the ballet might be an attractive option to some of Sabbath's original fans: "They wouldn't want to go to a rock concert anymore. Some are in their 80s!"
The Times report on the Black Sabbath ballet noted that the show would feature orchestral renditions of eight Sabbath songs and that "a heavy metal guitarist" would perform onstage. On Saturday night, the show opened at the Hippodrome in Birmingham, and the guitarist in question was Iommi himself. (He did not, as far as I can tell, dance.) Iommi won't join all the performances, but he seemed delighted to be there. Below, watch fan footage of Iommi stepping in front of the dance company to play "Paranoid."
And here's footage of the Birmingham Royal Ballet rehearsing the show — the rare ballet performance that includes air guitar.