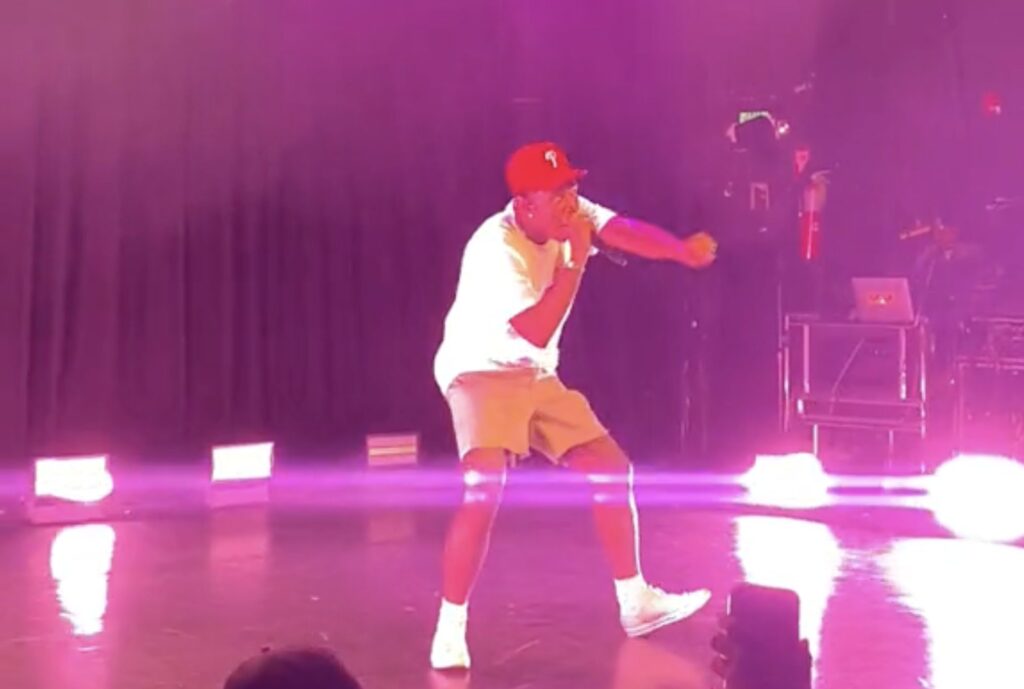 Last month, just a few days after announcing it, Tyler, The Creator released a deluxe edition of his great 2021 album Call Me If You Get Lost. The new version of the album, known as The Estate Sale, featured eight new songs from the Call Me If You Get Lost sessions, and those tracks had the same fired-up energy as the LP. Last night, Tyler performed some of those songs live for the first time. He didn't offer much advance notice for that, either.
Yesterday morning, Tyler tweeted that he would perform that very night at the El Rey Theatre in Los Angeles. The show instantly sold out, and Tyler played to a packed house of very excited die-hards. Tyler's set included the live debuts of Estate Sale songs like "Dogtooth" and "Sorry Not Sorry." Tyler also brought out old friend Vince Staples for their new collaboration "Stuntman." Tyler also told the crowd why he released The Estate Sale: He knew that some of those unreleased songs are really good, and he's got a stipulation in his will that nobody can release any of his music posthumously if he dies.
It's impressive that Tyler can still conjure absolute pandemonium at live shows, though that pandemonium now includes the omnipresent sea up upraised cell phones. Because of those cell phones, though, we now have a whole lot of footage of last night's show. Watch some of it below.
Call Me If You Get Lost: The Estate Sale is out now on Columbia.