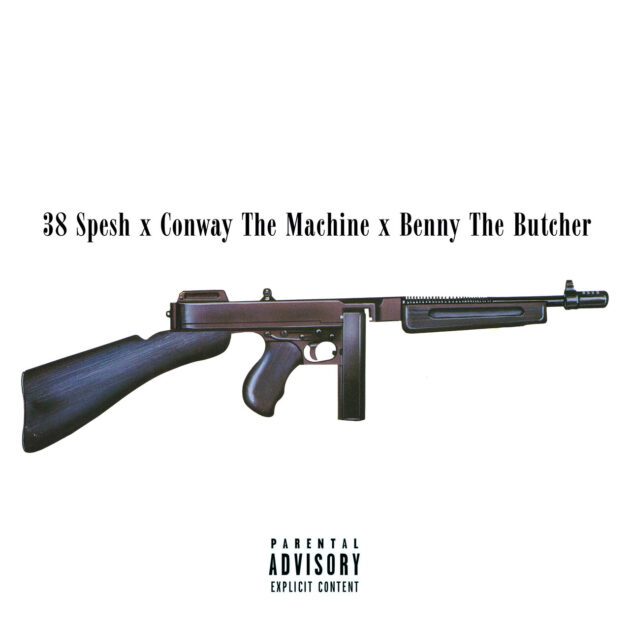 In Griselda we Trust
With their collaborative album Speshal Machinery right around the corner, 38 Spesh and Conway The Machine release their second single, "Goodfellas" featuring Benny The Butcher.
On the Trust and Griselda collaboration, the made men trio from Upstate New York bring their gritty and slick bars. 38 sets it off and raps, "Now who wanna see the switch on my big weapon? / When I ask who want beef, it's a quick question / I squeeze, you gon' bleed from your mid-section."
Meanwhile, Conway counters behind with "Time is the essence / I whip the work trying to get the extras / Now they see me driving in a Tesla," before Benny comes through. "Sopranos on, Joe Pesci, but I look better / Tre spesh, Jimmy Conway, this is a clip from Goodfellas."
"Goodfellas" is the follow-up to "Latex Gloves" featuring Lloyd Banks. Speshal Machinery drops September 8.