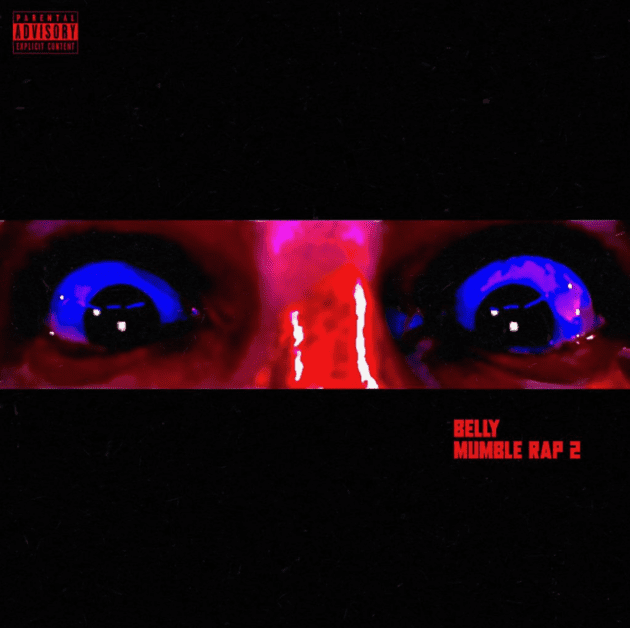 The saga continues.
After nearly two years since debuting his Mumble Rap series, Belly releases the second installment, Mumble Rap 2.
On the dark-theme project, the Ontario rapper releases 11 tracks lead by the Hit-Boy-produced "American Nightmare" and "Ambiance". The Micro Jordan of rap also includes "Capone's Demise", "Heroic Villains", "World Changed", "New Money Old Devils", and "Real Lapse".
Rick Ross makes an appearance on "Cocaine Spoon" and Gucci Mane makes his cameo on "De La Hoya". Belly links with NAV on "Just Like Me" and taps Gil Scott-Heron for "Loyalty vs. Royalty".
Mumble Rap 2 is the follow-up to Belly's 2017 Mumble Rap mixtape produced by Boi-1da and his first project since 2021's See You Next Wednesday.