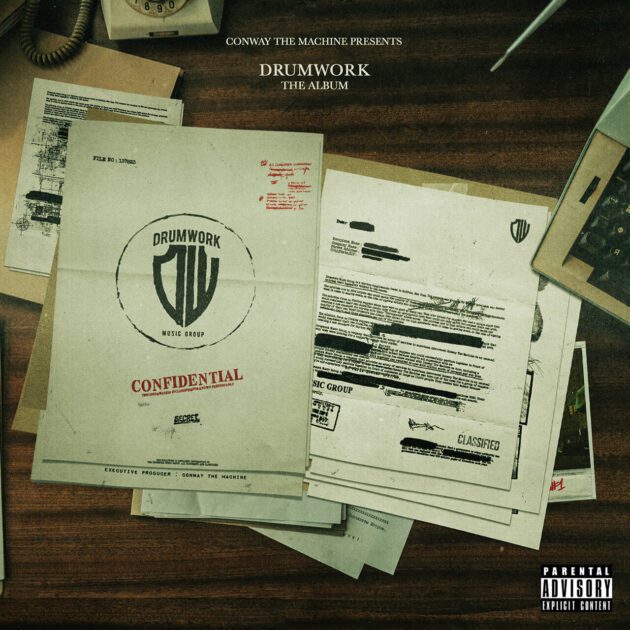 Drumwork incoming.
Fresh off his appearance on the Rap Radar Podcast, Conway The Machine puts the spotlight on his Drumwork music label with Drumwork: The Album.
Performed by Conway The Machine, Jae Skeese, 7xvethegenius, Goosebytheway, SK Da King, and Shots Almigh, the label's first compilation album is introduced by Conway's "Elephant In The Room" featuring Rome Streetz and Black Sopranos Family's Heem. Conway returns with "Lalo" featuring Benny The Butcher and 38 Spesh.
Other tracks include "Hov Numbers", "City Grill", "Blue Glass", "Crown For Queens", "Andre 300" and other outside guest appearances from ElCamino, D.Smoke, Bangladesh, and more.
Drumwork: The Album is the first project for Conway since his stellar album, "Won't He Do It" released in May.