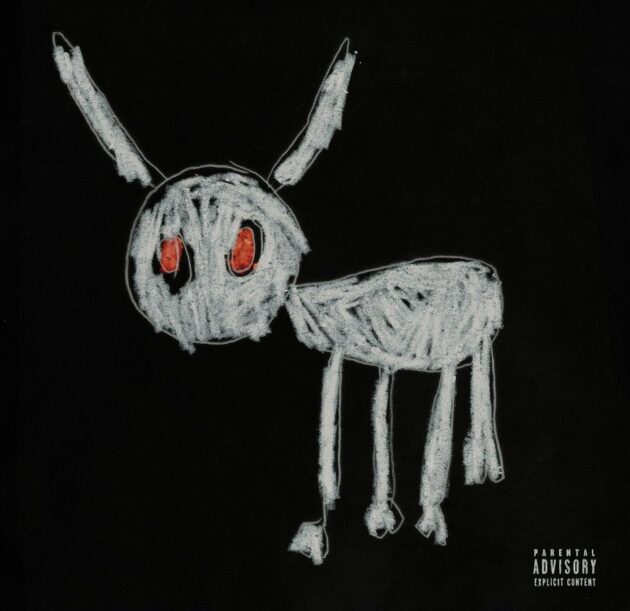 Where my dogs at?
After a few slight delays, Drake finally unleashes his long-awaited album, For All The Dogs.
For Drizzy's eighth solo studio album, the Toronto superstar hunts for the perfect match with his "Search & Rescue" and laments over the toxic behaviors over exes with "Slime You Out" featuring SZA. The 23-track set features "Virginia Beach", "Fear Of Heights", "Tried Or Best", "Drew A Picasso", "Away From Home", and the recently released "8AM In Charlotte".
The 6 God trades bars with J.Cole in "First Person Shooter" and links with tour mate 21 Savage on "Calling For You". Drizzy reunites with Bad Bunny for "Gently", taps Yeat for "IDGAF", and brings PARTYNEXTDOOR for an OVO affair with "Members Only". Elsewhere, Chief Keef turns up for "All The Parties" and Teezo Touchdown blesses the track, "Amen". SZA returns for "Rich Baby Daddy" alongside Sexyy Red and Lil Yachty makes his cameo with "Another Late Night".
For All The Dogs is the follow-up to Drake's Honestly Nevermind, which debuted at No. 1 on the Billboard charts in 2022. It is also his first project since his joint album with 21 Savage, Her Loss which also topped the charts the same year.
Aside from his It's All A Blur tour with 21 Savage, this year, Drake hopped on J Hus' track "Who Told You" and Young Thug's "Oh U Went", and his "On The Radar Freestyle" with Central Cee.