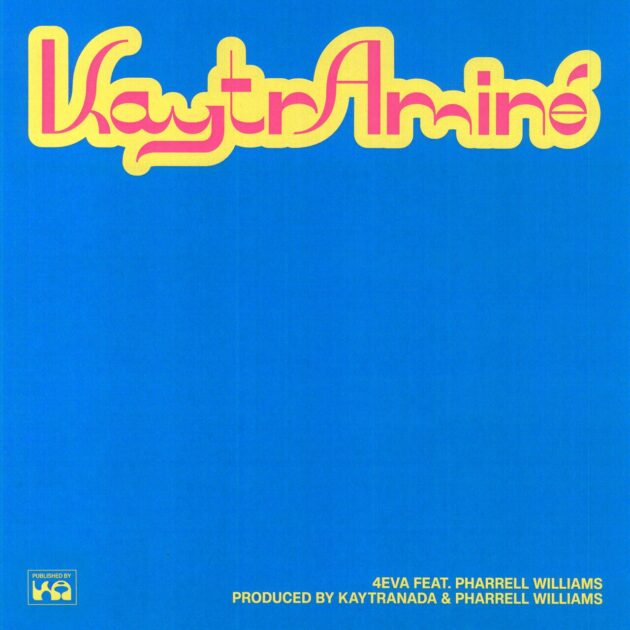 That means forever.
After announcing their upcoming album, KAYTRAMINE, rapper Amine and producer KAYTRANADA kick off the campaign with their "4EVA" single featuring Pharrell Williams.
Lead by KAYTRANADA and Pharrell's dance-infused beat, Amine works his charm on the ladies with a little francais while Skateboard holds down on the hook.
"Forever like André say / Champagne and lemon with the Bombay, bae," raps Amine. "French 75 but my French so frey / Comment tu t'appelles? Je m'appelle Aminé."
"4EVA" is Amine's first music since 2021's TwoPointFive album and KAYTRANADA's first since last year's single "Twin Flame" featuring Anderson.Paak and joint album with IDK, SIMPLE..