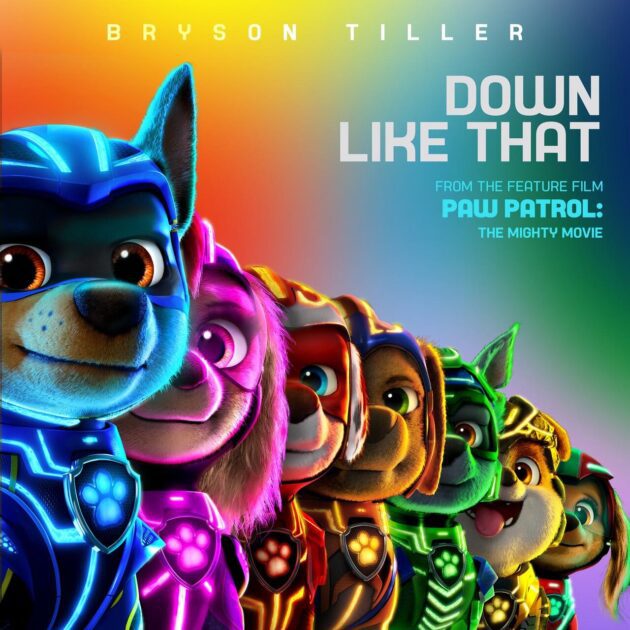 Down for my dogs.
After a relatively quiet year, Bryson Tiller is back with his latest drop, "Down Like That".
Spearheaded by Charlie Heat and Chantry Johnson's dance-infused production, Pen Griffey stands his ground and sings the importance of riding for his team.
"You start your fires, keep people down / But you have no idea who you're messing with now," sings the Louisville singer. "We take it higher, crank up the sound / If you think you're gonna push us around."
"Down Like That" is off the motion picture soundtrack to the upcoming children's animated film, Paw Patrol: The Might Movie due September 29.