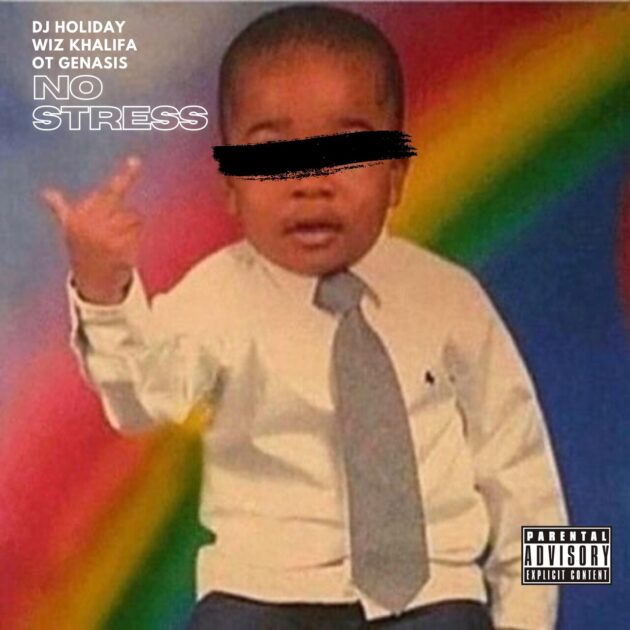 It's Holiday season, bitch!
DJ Holiday's relieves the stress with the check for his brand new single, "No Stress" featuring Wiz Khalifa and O.T. Genasis.
Produced by Ys On The Track, O.T. Genasis leaves his worries behind and is getting to the money.
"These niggas want me mad, run and just got me a bag," raps the Long Beach rapper. "Heard you doing bad, cuz you stuck / Playing with all the cash, yeah I'm up.".
Meanwhile, Wiz Khalifa lights up to more success. "More kush growing, good weed blowin / I been hard at work, now it's really showing," boast the Taylor Gang boss.