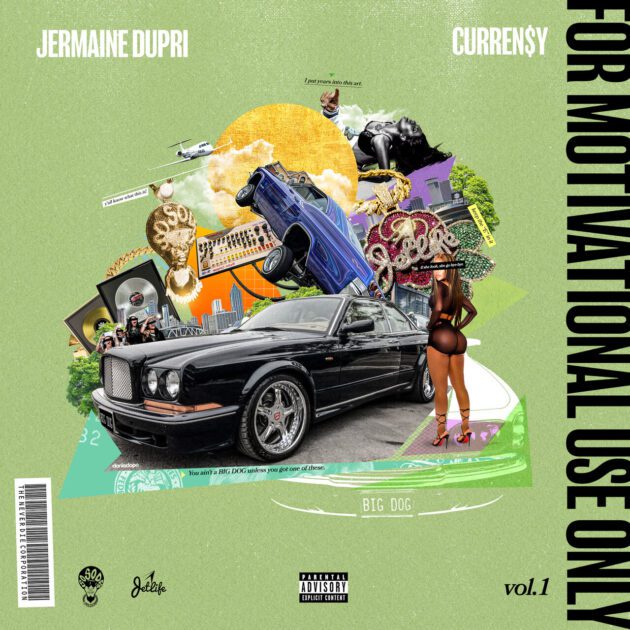 So So Jets.
Jermaine Dupri and Curren$y pair up for the first installment of their highly-anticipated collaborative series, For Motivational Use Only.
Produced and featuring JD, Spitta Andretti brings the Nawlins bounce on the celebratory "Essence Fest" before taking things down to The A for "Never Fall Off" featuring T.I.
Also included on the 7-track set are "Never Enough", which the Southern duo premiered on 4 The Shooter's, From The Block Performance, as well as "So So Jets", "Screens Fallin", "Fortune 500", and "Off The Lot" with 2 Chainz.
For Motivational Use Only, Vol. 1 is Curren$y's first project since last year's The Drive In Theatre Pt. 2 and Jermaine's first body of work since his 2001 solo album, Instructions.