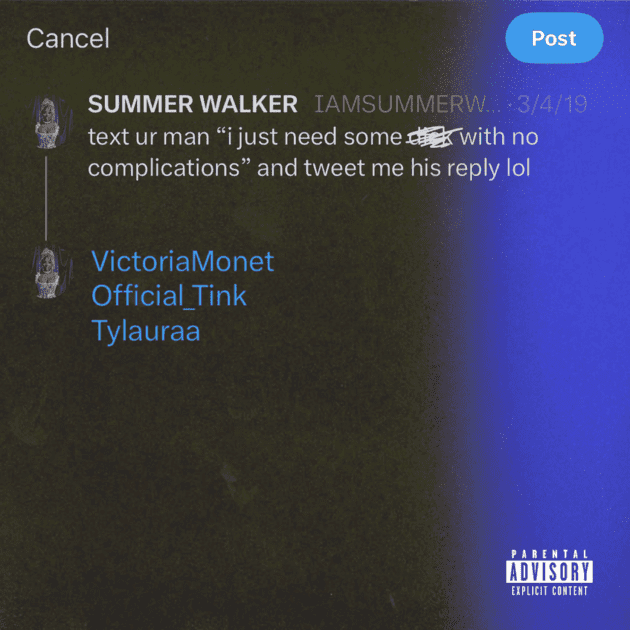 Remix baby.
Summer Walker thanks her fans who have supported her for the last five years, with her new EP, Girls Need Love (Girls Mix).
The 5-track extended play features various versions of her 2018 breakout hit, "Girls Need Love" including the recent acoustic version and three brand new remixes.
Victoria Monet blesses the first remix with her sultry vocals. "Ayy, got me safari, I'm ready / May need new panties, I'm ready to pop like confetti / You drive electric, so get in your car / Pussy is power, come, get you a charge."
Rising South African singer Tyla taps in for the second rendition where the "Water" hitmaker sprinkles her Afrobeat touch. "If I send you pics then you must text back / If I come of thirst, you know I'm just that / Baby, making love is what brings us back," sings the 21-year-old star.
Meanwhile, Tink checks in for the third and final collaboration with her raunchy verse. "Got my own money, I'm good on my credit / Need somеone real who can fit my aesthetic," raps the Chi-Town rapper. "Bills ain't no issue, I earned every dollar / Don't play with this pussy, it pop like a bottle."
"Girls Need Love" was first released back in 2018 and is featured on her Last Day Of Summer mixtape. Summer revisited the song a year later with the official remix featuring Drake, which was later added to her 2019 debut album, Over It.