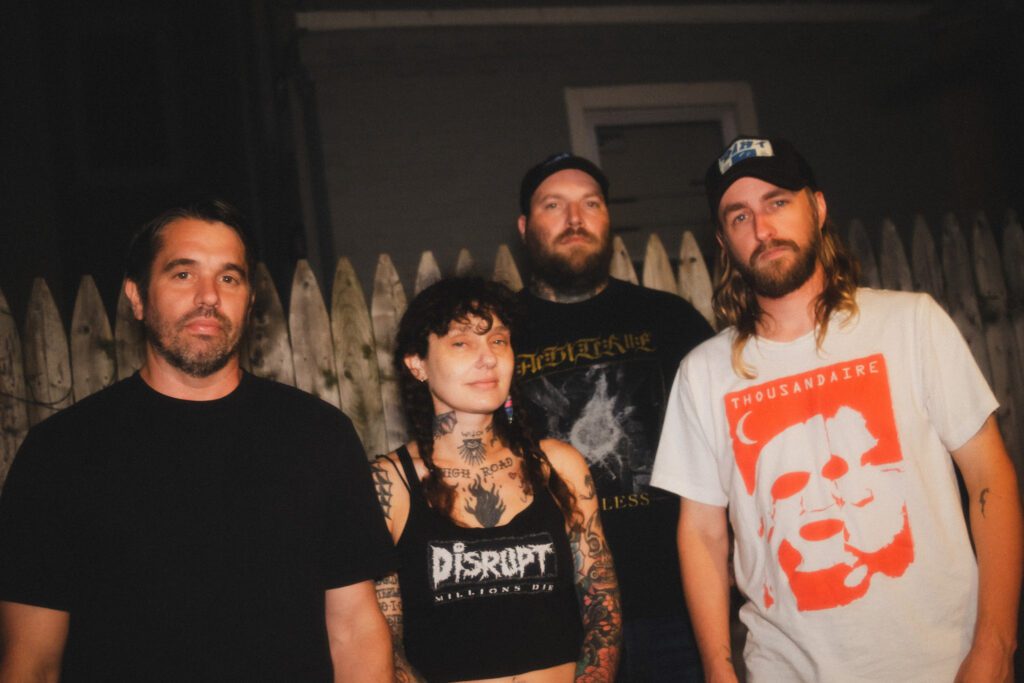 We are almost — almost — to the Halloween-week release date for Rid Of Me's Access To The Lonely. The Philly rockers have shared an abundance of advance singles, though not quite as many as Peter Gabriel. Today, they've shared one more.
The final single is called "The Weekend," and I guess it qualifies as Rid Of Me's version of a power ballad. The track pounds ahead with a gnawing tension in the background, its discordant riffs and chords sometimes building to more explosive moments. At Ghetto Blaster, singer Itarya Rosenberg explains, "This song is kind of complex, but also not at all. It's an amalgam. Layered and deep, but I hope also easy to understand. I have a lot of shit going on in my brain and relationships are hard. People and emotions are complicated."
Watch Mark Diehl's video for "The Weekend" below.
Access To The Lonely is out 11/3 on Knife Hits.