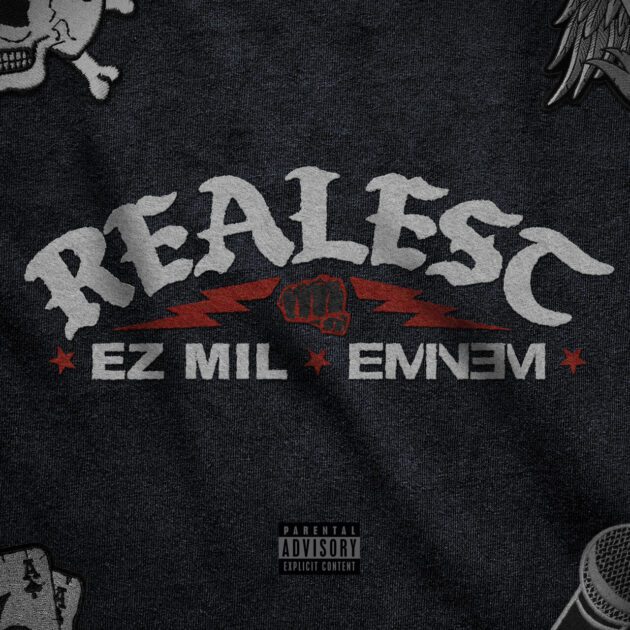 Fresh off his new deal with Shady, Aftermath, and Interscope records, Ez Mil releases his major label debut single, "Realest" featuring Eminem.
Co-produced by Eminem and Ezekiel "Slashmouth" Miller, the Filipino lyricist-based out of Las Vegas swaps bars with Slim Shady.
"I done got hit on the head, barely survived that shit / Minus a nine from ten, Eminem's spot still sits / But fuck a position, I'm tuning him in," Mill bigs up his boss, while Marshal reiterates his new talent's sentiment with his hot verse.
"My skin color still working against me / 'Cause second I should be to none / Being white ain't why they put me at top five / It's why they can't put me at one."
"Realest" is one of the new tracks that will be featured on Ez Mil's upcoming, DU4LI7Y: REDUX, on August 11. It serves the deluxe version of his 2022 album, DU4LI7Y.