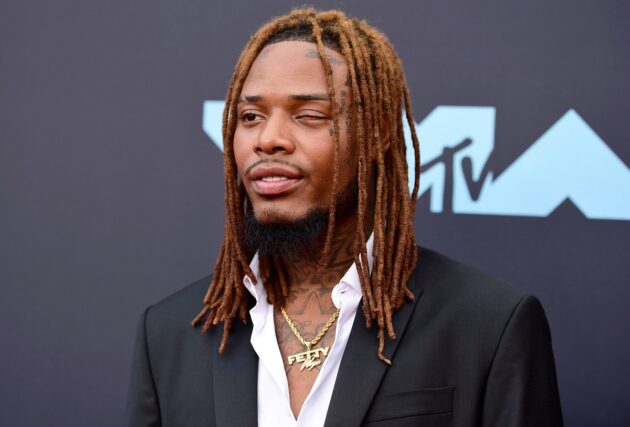 Fetty Wap has been ordered to do six years in prison for his federal drug case.
On Wednesday (May 24), Judge Joanna Seybert in Central Islip, New York sentenced the 31-year-old rapper of Patterson, New Jersey for assisting in a large scale drug operation that sold kilos of cocaine in New Jersey.
During sentencing, Fetty Wap, born Willie Junior Maxwell II, apologized to the court. "I hurt my community, people who look up to me. My family and myself. I am truly sorry for any pain I caused," reports NBC New York.
"Despite your background and all you overcame, you threw it all away," responded Judge Joanna Seybert.
In 2021, Fetty Wap was arrested at the Rolling Loud music festival in New York, and was among the six individuals, including a correctional officer, that were charged with dealing cocaine, heroin and fentanyl. They were alleged to have transported, distributed, and sold more than 100 kilograms of narcotics across New Jersey and New York. During the investigation, federal agents obtained $1.5 million in cash, 16 kilograms of cocaine, 2 kilograms of heroin, fentanyl pills, pistols, handguns, and a rifle.
Last summer, Fetty was arrested for violating the terms of his drug case when he was charged for brandishing a firearm and making verbal death threats towards an unidentified man during a Facetime call.