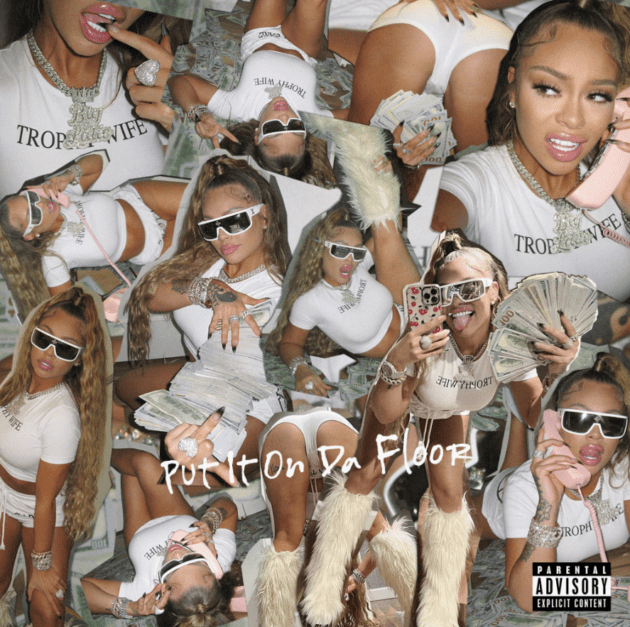 What's happening?
Big Latto is laughing to the bank and drops it like its hot on her brand new single, "Put It On The Floor".
Produced by Go Grizzly, the Bitch from da South stunts on her haters and claps back at her naysayers.
"She thought I would kiss her ass, she must ain't took her meds, she raps on the controversial bar. "Shit around my neck, it cost a arm and leg," she continues before later on adding, "Smoking on that gas, blunt big as Coi Leray / Bitches like to run their mouths but I'm the type to run the fade."
The track follows Latto's "Lottery" collaboration with Lu Kala and her recent feature on Lola Brooke's "Don't Play With It" remix with Yung Miami.