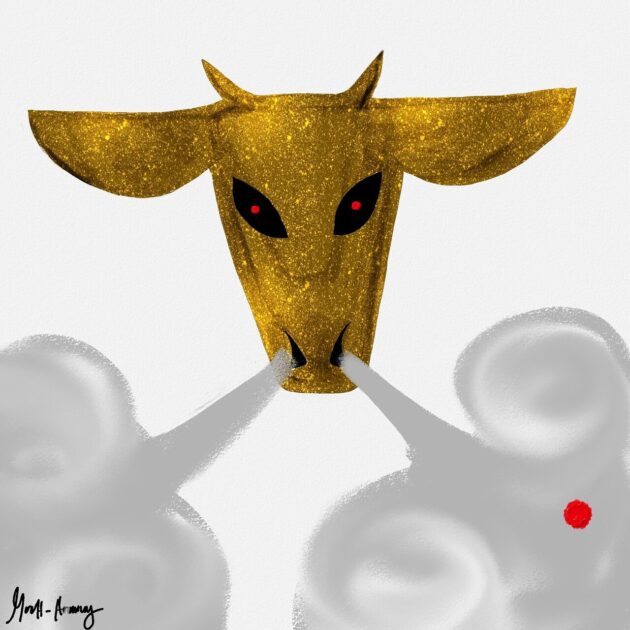 Seven months after its exclusive release, Mach-Hommy and Tha God Fahim officially release their "No Golden Calf" single.
Over a sax-infused instrumental, the elusive Haitian rapper from Jersey and his Dump Gawd collaborator trade sleek bars.
"Philosophical wording its not essential learning when common sense is a burden," raps Mach, while Fahim follows suit. "I paint the perfect picture prepared to make the excursion / In my lane no swerving we coming straight from out the urban,".
"No Golden Calf" appeared first appeared Mach's 4-track EP, Dump Gawd: Triz 9 in March, which is only accessible by purchasing the vinyl from www.billy-z.com.