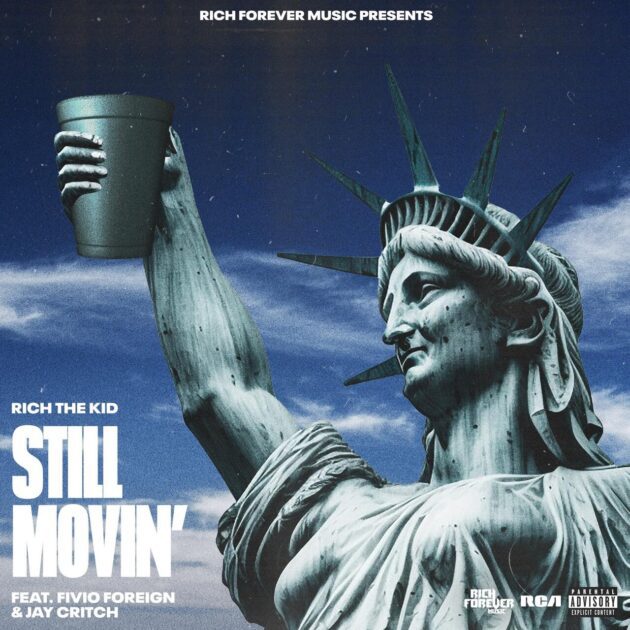 New York beware.
Rich The Kid's not letting anything hold him back on his new single, "Still Movin'" featuring Fivio Foreign and his Rich Forever labelmate Jay Critch.
Produced Ayo Eli, the Queens-born rapper pops off on the opps right off his opening verse.
"I got the glock in the party, nigga move wrong, I'm busting the .40 / Ride up in then get a band to my shorty," he flexes over the sped-up sample of The Marvelettes' "Please Mr. Postman".
Meanwhile, Fivio Foreign's rolling deep with a strapped crew ("We got like three or four Glocks with us / Get that feeling we bringing the mob with us.") including BK's own Jay Critch. ("And I gotta ride with it under the seat / Run up on me and you diamonds can peak."
"Still Movin'" is the follow up to Rich's "Do You Love Me?" featuring Lil Tjay and arrives hot off his recent feature on IDK's "850 (We On Top)".