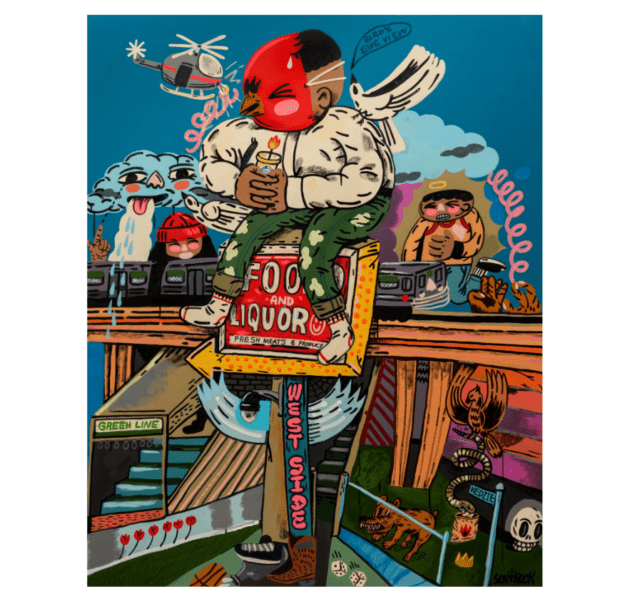 And you say Chi-City.
Lupe Fiasco's inspirational lyrics are put on the canvas for the rapper's latest recording, "SentRock".
The song is an one-off collaboration dedicated to well-known Chicago painter Joseph "SentRock" Perez, who provided a piece A WestSide Birds Eye View, that's depicted in the song's artwork. Along with the release, the DREW.-directed visual follows Perez showcasing his artwork through Chicago and in his art studio.
"SentRock make a hella-cop drop, off top," raps Lupe. "Pass the akhs to the lost flock fops, air fools On the opps, and flew, also look around Because down ain't the only birds eye view."
The song is also Lupe's first official music since last year's album, Drill Music In Zion.