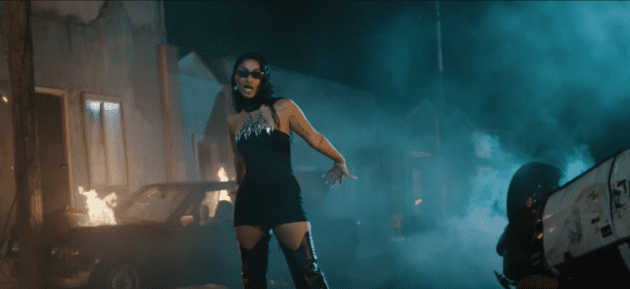 Lawda mercy.
Grammy Award-winning duo The Chainsmokers connect with chart-topping Jamaican artist Shenseea on their new collaboration, "My Bad".
Directed by Patrick Tohill, the fiery music video finds group frontman Andrew Taggart turning up the heat with his partner in a torched city.
"Maybe I'm confused, you're giving me clues / Alone with my thoughts and now they're all about you," he sings while getting busy with his partner in the driver's seat of a car.
Meanwhile, Shenseea brings more fire from a city block filled with flames with her sizzling verse. "It's hard to be friends only, I just want your hands on me / Tired of talking, want your lips on my neck."
Meanwhile, Shenseea is still hot off the release of her two recent singles "Curious" and "Sold Out".