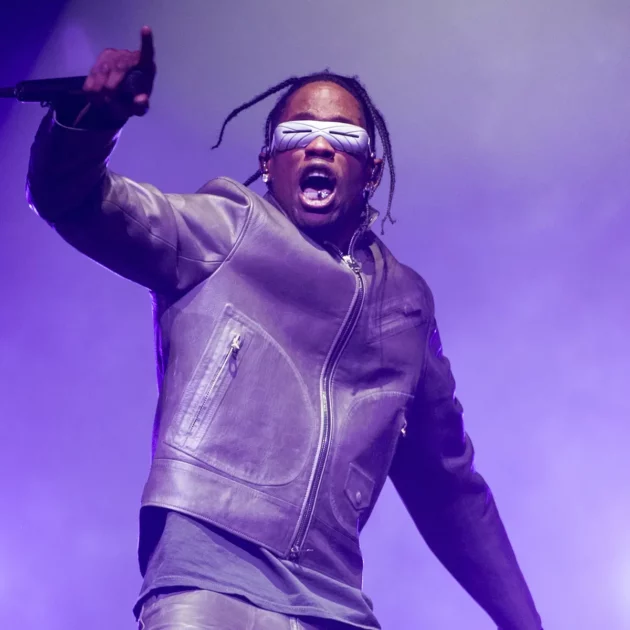 Beam me up Scotty.
Photo: Burak Cingi
Travis Scott returns to the top of the Billboard 200 charts with his latest and fourth album, Utopia. It secures the third-biggest week of 2023 for any album and the largest for any R&B/hip-hop or rap release.
Billboard reports Utopia earned 496,000,000 equivalent album units with 252,000 in album sales in its first week. 243,000 of its SEA units equaled to 330.68 million on-demand streams. All 19 songs from the album have charted on the Billboard Top 100 charts. Travis now becomes the 15th artist in Billboard history to chart at least 100 career Hot 100 hits with a total of 111.
Utopia marks the Houston rapper's third solo chart-topping album and forth overall. He first scored his No. 1 album back in 2016 with his sophomore album, Birds In The Trap Sing McKnight followed by his third album AstroWorld in 2018 and his supergroup Jackboys' self-titled compilation album, Jackboys in 2020.
Utopia becomes the second hip-hop album this year to top the charts following Lil Uzi Vert's Pink Tape last month. The album features the lead single "K-Pop" featuring The Weeknd and Bad Bunny, "God's Country", as well as other appearances by Beyonce, Drake, Future, SZA, Young Thug, 21 Savage, Westside Gunn, and more.
On Monday (Aug. 7), Travis performed at a sold-out Circus Maximus in Rome Italy, which sold over 60,000 tickets in just two days. During his epic performance, he brought out Kanye West for a performance of "Praise God" and "Can't Tell Me Nothing".