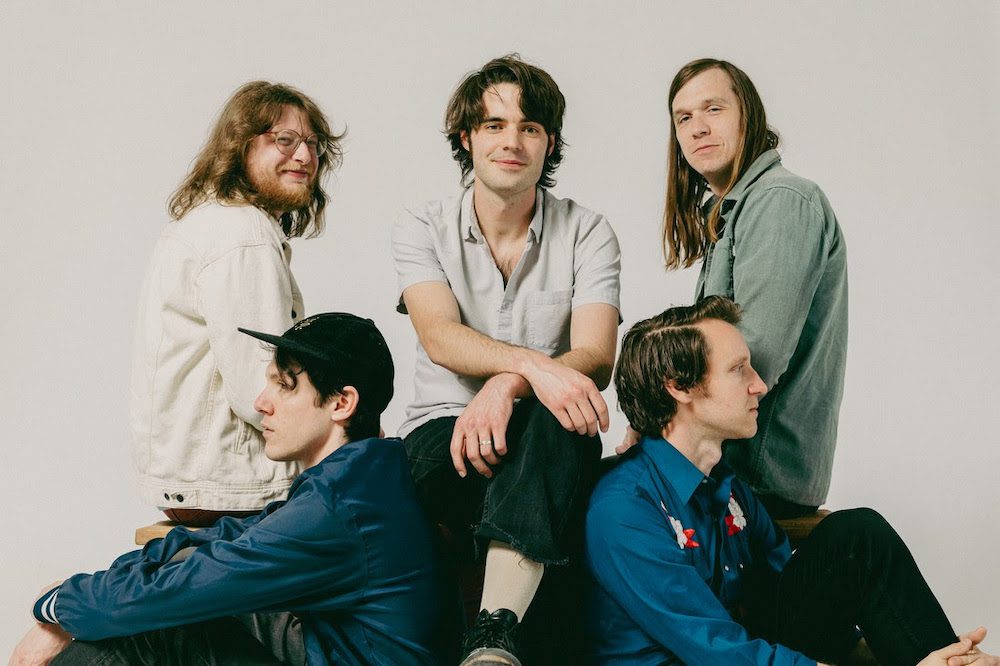 The Philadelphia band Slaughter Beach, Dog recently played the Newport Folk Festival, where they got together with their buddy Craig Finn, from the Hold Steady, to cover Neil Young's "Barstool Blues." Now, Slaughter Beach, Dog are getting ready to release their new LP Crying, Laughing, Waving, Smiling, and we've already posted the early tracks "Strange Weather" and "Float Away." Today, they've got another one.
The new song is called "Summer Windows," and it follows the same rustic folk-rock trail that Slaughter Beach, Dog have been walking on their recent tunes: "I wish that I could tell you that I could use a hand/ Oh, I wish that I could write it like Townes Van Zandt." This is some real sunny-afternoon beer-on-the-back-porch music, and you can hear it below.
Crying, Laughing, Waving, Smiling is out 9/22 on Lame-O Records. Pre-order it here.