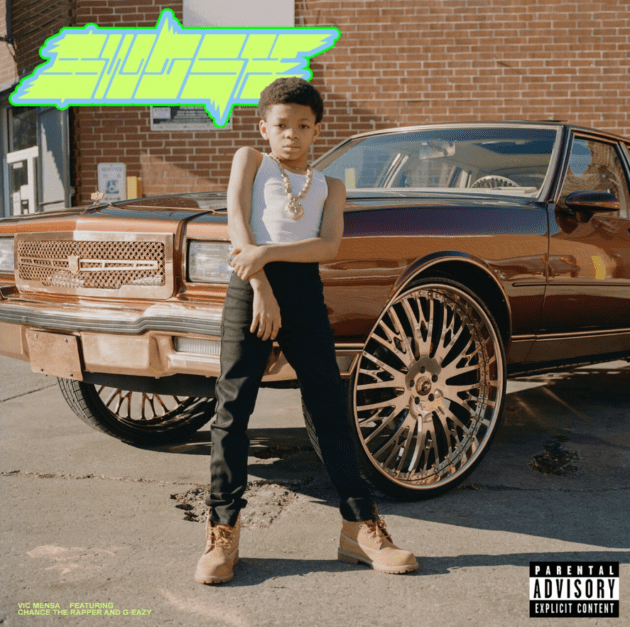 Woo!
From the Chi to the Bay, Vic Mensa is balling out of control on his new "$wish" single featuring Chance The Rapper and G-Eazy.
Backed by BongOnTheWay's rattling production, Vic flexes inevitably on the catching hook.
"Fist look like Thanos, I got way too many stones / Swish, see me mobbing in new rag, I'm Al Capone," he raps before shouting bigging up his collaborator. "She sent a peach emoji, shoutout to all the pear / My side bitch look like Lori, but Chano still the Mayor," he continues.
Elsewhere, Chance lays down a cold verse ("I got too much jewelry, bought a twin for every bracelet / Sorry to the judge, the jury duty, couldn't make it.") and G-Eazy brings his West Coast flow. ("This dick is Hermes, stop playing, bitch / A hundred on my necklace, a hundred on my right wrist."
"$wish" is the follow-up to his "Strawberry Louis Vuitton" drop from January. In March, G-Eazy made his return with new single, "Tulips & Roses".