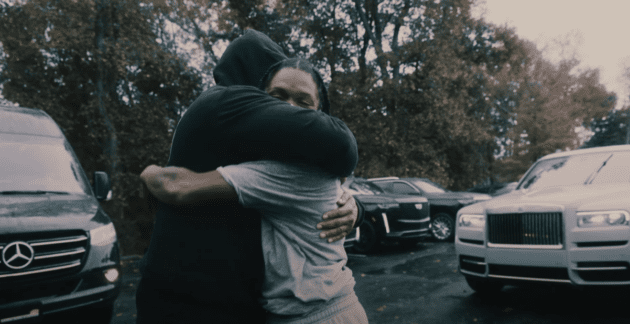 Here we go again.
Out on bail and fresh out of jail, Detroit rapper 42 Dugg releases his brand new single, "Go Again".
Courtesy of Diesel Filmz, the video centers the CMG The Label artist being released from prison before hitting up a designer store and a strip club.
"I seen niggas drop fours and couldn't believe it / Y'all was supposed to been dead, y'all overachieving," he raps as Yo Gotti greets him outside the penitentary with a fleet of cars. "You heard of Brick Squad? / Well, nigga, this the blitz squad / And every time I hear, 'Hike', I yell, 'Blitzing five'," he continues while flaunting stacks of cash.
Last week (Oct. 18), 42 Dugg was released after serving 17 months. The 28-year-old rapper was arrested last May after failing to serve his six-month sentence in connection with illegal firearm possession.