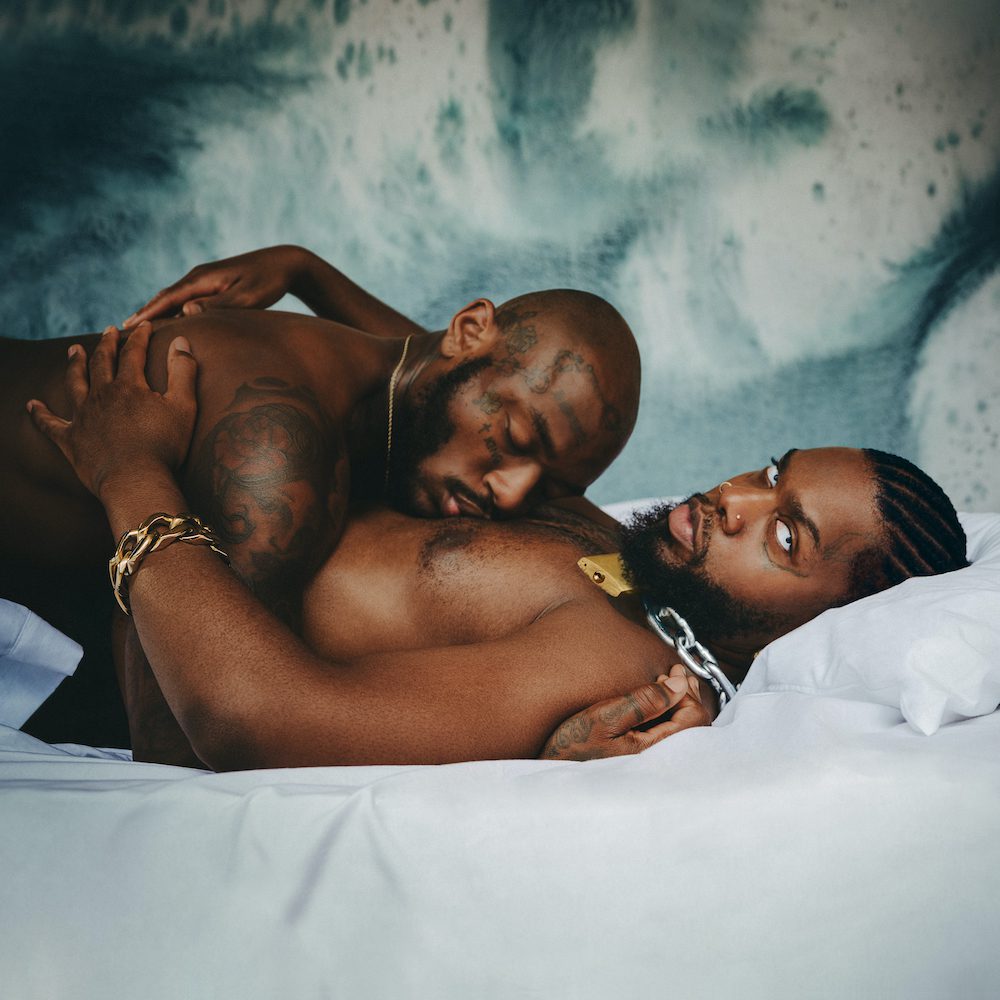 The Baltimore-born R&B auteur serpentwithfeet released his astonishing album DEACON in 2021. Since then, serpentwithfeet has released a bunch of one-off tracks, including "I'm Pressed," "The Hands," and "Gonna Go." Next year, we're finally getting another LP. In February, serpentwithfeet will release his new album Grip, and its first single is a banger.
"Damn Gloves" is a breathy, urgent dance track with a beat that owes everything to Baltimore club music. Alongside big-deal R&B star Ty Dolla $ign and ascendant South African artist Yanga YaYa, serpentwithfeet sings about a dancefloor encounter that seems like it's about to lead to something more. (Ty Dolla $ign and serpentwithfeet previously collaborated on the 2019 track "Receipts" and on "Ego Death," a 2020 single that also featured Kanye West, Skrillex, and FKA twigs.) It's an urgent, physical song, and I bet it'll sound incredible in a crowded club.
Grip promises to take serpentwithfeet deeper into club music than he's ever gone, and it also features contributions from Mick Jenkins and Orion Sun. In a press release, serpent says:
I wanted to do something completely different than what I've done previously… Going out while working on the album and seeing how people stood at the bar when ordering a drink, are they on their phone trying to disappear from the scene? Are they flirting with the bartender? Are they writhing slowly to the music? What does it look like when a guy runs into his ex and that ex is with someone new? I'm curious about all of this.
Along with the new album, serpentwithfeet has also announced plans for the new theatrical dance production Heart Of Brick, which is inspired by the new LP. For the production, serpentwithfeet collaborated with director Wu Tsang and choreographer Raja Feather Kelly, and it tells a romantic story about two men meeting in a Black gay nightclub. The production debuts 8/10-13 at Hamburg's Kampnagel Festival, and then it moves to New York's Joyce Theater 9/15-22.
Below, check out the Micaiah Carter-directed "Damn Gloves" video and the Grip tracklist.
TRACKLIST:
01 "Damn Gloves" (Feat. Ty Dolla $ign & Yanga YaYa)
02 "Safe Word"
03 "Spades"
04 "Deep End"
05 "Rum / Throwback"
06 "Black Air Force"
07 "Hummin'"
08 "Ellipsis"
09 "Lucky Me"
10 "1 To 10"
Grip is out 2/16/24 on Secretly Canadian.