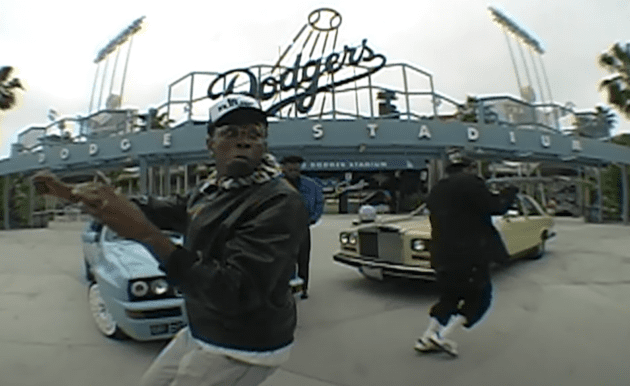 Fuck up the world.
Baby Keem and Kendrick Lamar are back it on their new collaboration, "The Hillbillies", which is premiered alongside its music video.
In the grainy visual, directed by Neal Farmer, the pgLang rappers trade slick bars from boasting designer clothes to women while turning up at the Beverly Center and Dodger Stadium.
"Take selfies, I'm in Czech Republic, Cornell, he gon' check the budget," raps K.Dot, "Part two, million from my cousin, never gave it back, 'cause it's nothing," he continues before Baby Keem follows suit.
"Fuck it, new devotions / Huh, keeping focus," adds Keem as the cousins are joined by Tyler, The Creator at Dodger Stadium's front gate.
"The Hillbillies" is Baby Keem's first single since his 2021 album, melodic blue which he revisited last year with its deluxe version. Meanwhile, Kendrick is hot off his appearance on the remix to Beyonce's "America Has A Problem".