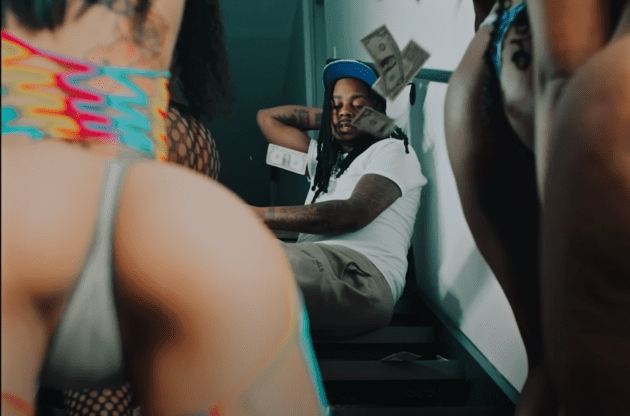 Just need my Space right now.
Babyface Ray's got the epic "All Star Team" on his new drop.
Directed by himself and Tremaine Edwards, the accompanying visual finds the Detroit rapper flexing from popping bottles with the crew to making it rain in a room full of strippers.
"I ain't tryna kick it, I don't wanna talk / Eighty-inch flat screens mounted in the loft / Forty on a necklace, that's just how I thank God," he raps over the Space-produced track.
The track marks Ray's first music since February's "Ron Artest" back in February. He most recently can be found on Only Thrsday's "Fair Exchange".