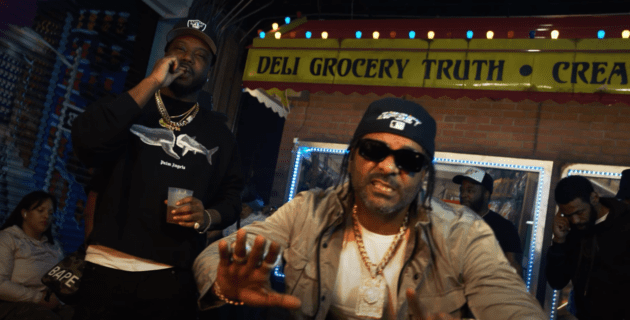 Welcome to Harlem.
Nino Man's got the block on lock in the accompanying music video to his new single, "Thug It Out" featuring Jim Jones.
Shot by Benji Filmz, the two Harlem rappers post up outside a late-night deli with the crew where they rap their street ethics over Prototype Beats' menacing production.
"Killing niggas in this rap shit for a minute, now I'm winning / I'm looking at my Cash App grining," raps Nino alongside his goons before Capo delivers a hot verse with a fistfull of money.
"Thug It Out" arrives on the heels of Nino Man's recent Lil Uzi Vert freestyle with Dave East.