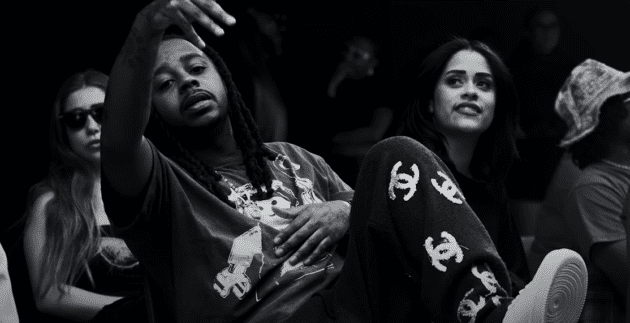 New bag alert.
Babyface Ray's gets in his stash and is balling out on his new single, "Donda Bag".
In the accompanying video, directed by Kardiak, the Detroit rapper runs a fashion show while spewing his flexing habits.
From seated in the director's chair to front row and on the runway with models, Ray raps, "I ride out the foreign to a foreign, I ain't even tryna brag / I done bossed my level up, it's hard to see you eye to eye / Had to bring security, grab these bags when I be trying to shop / I've been knockin' bitches, but it's better with her diamond watch."
Babyface Ray's "Donda Bag" checks in following his previous "All Star Team" release in June.