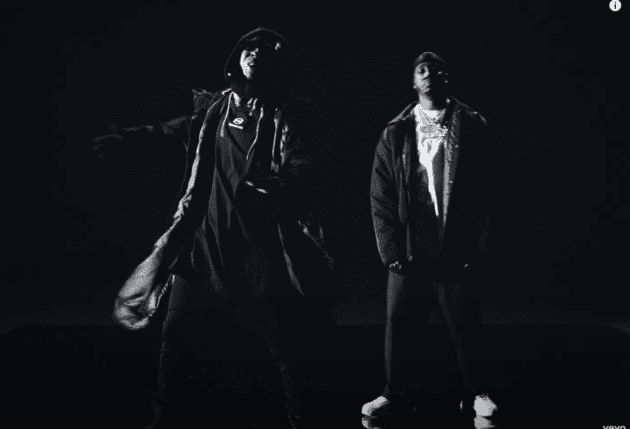 Fresh off his Rap Radar Podcast appearance, Benny The Butcher unleashes the hounds with Lil Wayne on his new single "Big Dog" produced by The Alchemist.
Accompanied by The Alchemist, the gritty black-and-white video centers the Butcher and Tunechi boasting their boss statuses at a remote location with shipping containers, dogs, and vandalized cars.
"King of New York to Buffalo, nigga, okay, I said it / I hear you rappers claiming the crown, if you want it, you gotta come get it," raps Benny, while Weezy notes his longevity.
"New Orleans to Buffalo / Big dog, Siberian Husky flow / I've been a big dog since a puppy though / My kennel is a bungalow / You can walk the dog, I still run this ho."
"Big Dog" is the first official release from Benny The Butcher's upcoming and highly-anticipating Def Jam debut, Everybody Can't Go.