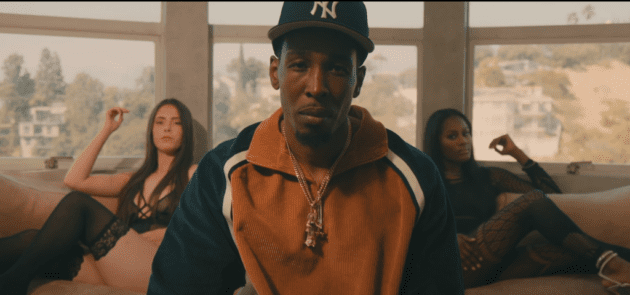 What's shaking?
Griselda's Rome Streetz takes it over to the West in his new video, "Shake & Bake".
Courtesy of Vargas Visuals and Coach Bombay 3000, the Queens rapper cruises the Hollywood Hills in his drop-top convertible reflecting on his come up before making it to a lavish estate.
"My whole life been a conquest / God bless, you niggas no contest / Went from playing cards with the cons now the don's in Milan, that's a calm flex," he brags in a room full of money stacks and alongside a couple of women. "Got the world in my palm / Getting what I want really ain't a long stretch, nigga."
The track is lifted from his most recent album, Noise Kandy 5 featuring Joey Bada$$, Curren$y, Boldy James, Rigz, Conductor Williams, Evidence, and more.