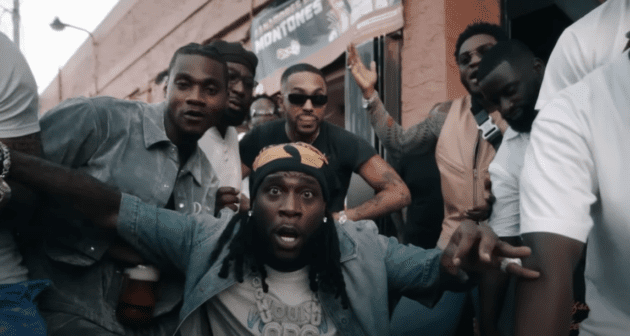 Welcome to Miami.
Watch out the "City Boys" is coming through in Burna Boy's new music video.
Hitting the streets of Miami, the Nigerian superstar mobs with his crew in a convey of luxury automobiles and posted up in front of a few local shops.
"Girls in my crib / Zero Snapchat, zero Instagram posting / Fuck up the vibe, my dick / Start falling like London Bridge," he raps. "I don't care if I saw you in a magazine / Or if you're on TV, that one don't mean nothing to me."
"City Boys" can be found on Burna's latest album, I Told Them… featuring J.Cole, 21 Savage, Dave, and Byron Messiah.