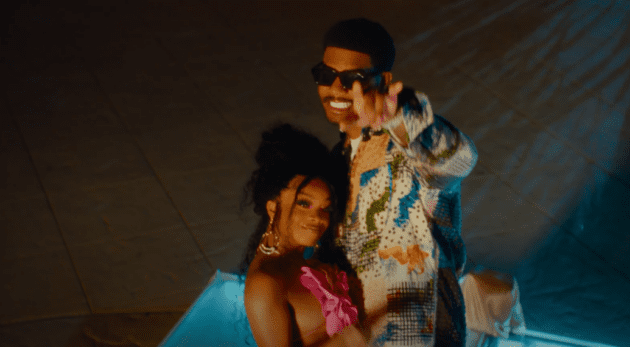 Home sweet home.
Lola Brooke's ready to call it a night with Bryson Tiller on her new single, "You", which is accompanied with its music video.
Directed by Samuel McKnight, the lavish clip finds Lola boasting her racy rhymes from her plush estate, while Pen Griffey provides the sultry hook.
"Tryna make a choice between his leg or his face / Shit getting more intense, I need action daily," the Brooklyn diva raps from her mansion, a limo with her man, and by the pool with Tiller. "What I expect today? It's good neck, hood sex / Stop calling his phone, bitch, he catching up a rest."
"You", which samples Eugene Wilde's classic "Gotta Get You Home Tonight" and Foxy Brown and Backstreet's hit "Gotta Me Home", is the follow-up to Lola's "Just Relax" in April. Meanwhile, Bryson's fresh off the release of "Down Like That" from the motion picture soundtrack to Paw Patrol: The Might Movie.