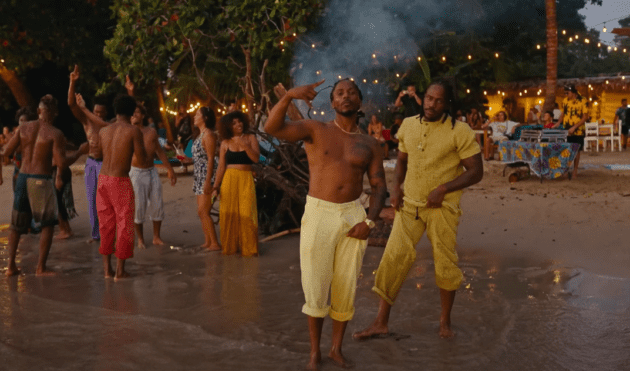 It's okay, let's go play.
D Smoke and SiR hit the tropical islands in the video to their latest single, "Work Hard Play Hard".
Directed by Sergio, the Inglewood brothers reference their everlasting grind and enjoy the fruits of their labor from Puerto Viejo, Costa Rica.
"I'm building my legacy, texts from my heroes, hey, let us see / Chase bread, my pockets got lettuce-e / Foreign land with my brother, that's pedigree," raps D Smoke while riding four-wheelers in the streets.
Meanwhile, SiR follows his brother's lead from a festive shindig on the beach. "It ain't no denying, this divine timing / Been applying pressure, now we buying diamonds," adds the TDE artist.
The collaboration, which was debuted in June, marks D Smoke's first official release of the year, following last October's "Smoke With Me" and "Switch Up".