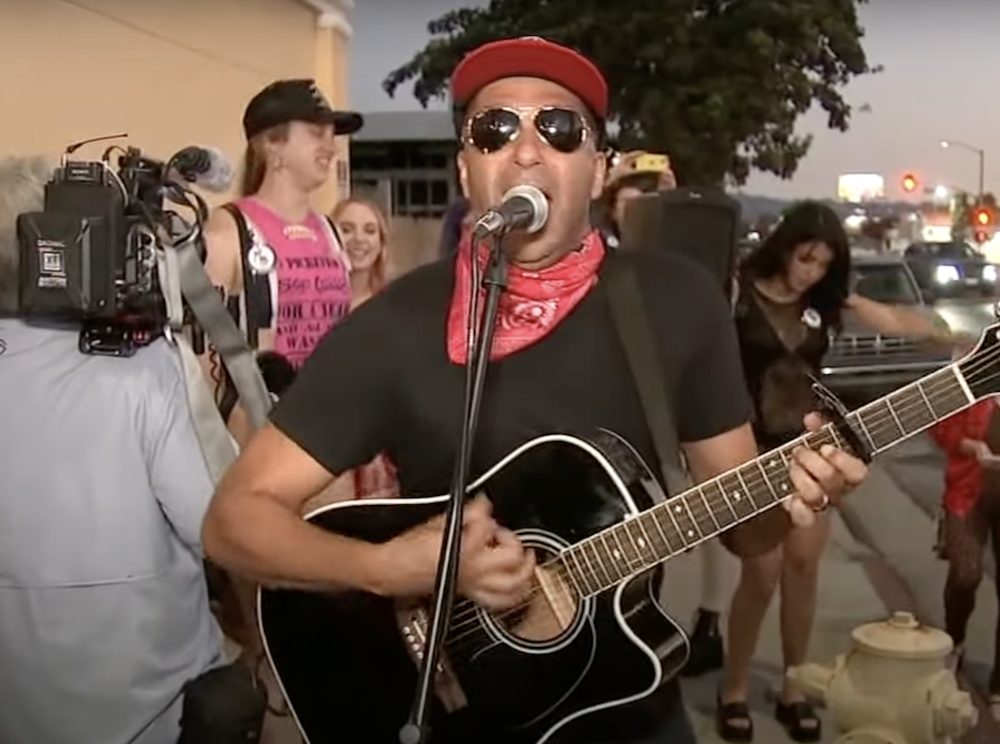 On Thursday, Rage Against The Machine's Tom Morello performed at the reopening of a newly unionized strip club in North Hollywood. The dancers at Star Garden Topless Dive Bar walked off the job nearly a year and a half ago, citing a workplace "full of belligerently drunk men who push our boundaries and often scare us," among other safety and privacy concerns. Now, they are members of the Actors' Equity Association labor union, and they're the nation's only strippers with union representation.
"I feel completely incredible. It's so surreal to not only be a member of a union as a stripper, but also to be able to work in a club that is unionized," said a union member named Lilith.
Morello had showed up to the picket line in previous months to perform and lend support. Watch Morello's performance below.