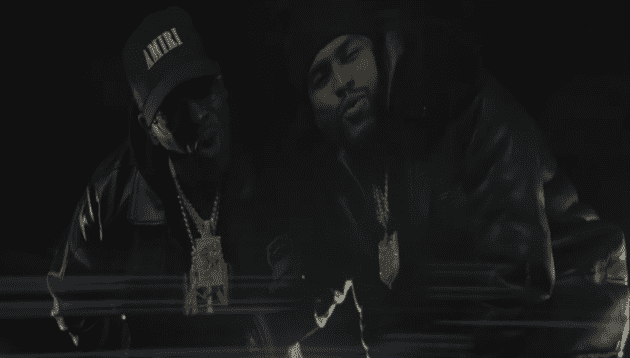 Harlem and Brooklyn meet in Dave East's new music video, "Thiccer Than Water" featuring Uncle Murda.
In the gritty clip, the two rappers pull out the liquor and mobb with the crews in the streets of New York City.
"Drinking Henney, ain't really been sober since," raps East. "I'm focused on the players, I got an assistance to coach the bench / Smoke a spliff and watch how amazed they get that I wrote this shit."
Meanwhile, Uncle Murda follows through with a hot verse. "Oh we out here spanking shit / Bodies got chalk around it / But we ain't on Club House like 21 Savage talking about it," he raps.
Earlier this year, Dave East lent his services to the Godfather Of Harlem season 3 soundtrack with his single "Damn", while Uncle Murda kicked off his new year with his "Rap Up 2022".