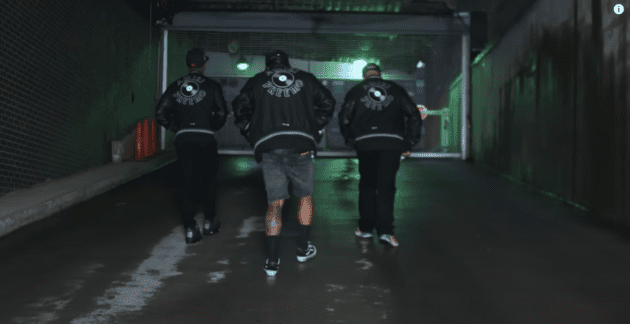 That 'ol real shit.
Producer DJ Premier linked with Griselda on the "Runway" for his latest single featuring Westside Gunn and Rome Streetz and has since released his self-directed music video.
Backed by Preem's signature boom bap sound and scratches, Rome Streetz sets it off with his witty bars in the Poe and Erikson Corniel-shot clip.
"In Queens like Prince Hakeem with your queen, lamping / I'm handsome, white girls love me like I'm part of Hanson," Rome raps. "Mamis love me like I'm Bad Bunny / I've been that nigga out here having my way before I had money."
Meanwhile, Westside Gunn brings his infectious hook followed by a swagged out verse. "Pose in a Bentley in Kingston, walking through Tivoli / Badmon, I felt like Ziggy," raps the FLYGOD. "Zig Zag Zig Allah, zips on the Ricky / I don't give a fuck who you are, I gets busy / Versace, Fendi, Raasclaat, I'll blow your brains out, you hear me? / Have you covered in red dots for pennies."
"Runway" was released in earlier this month as part of DJ Premier and Amiri's new clothing capsule collection.