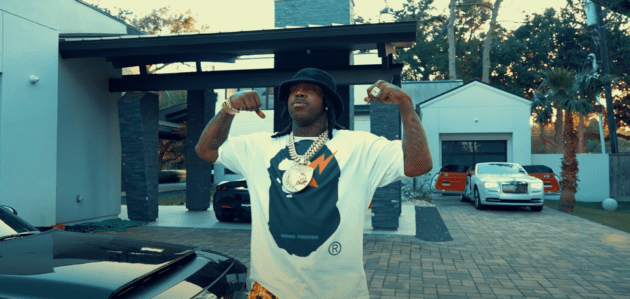 Turn up!
EST Gee's got the block hot in the video to his latest single, "Turn The Streets Up".
Courtesy of Cash Juni, the Louisville rapper stunts from his lush pad while delivering his street ethics and his cutthroat rhymes.
"If any one of these bullets touch him, he won't be the same / The way I make a tough ass nigga holler out for they momma name," he raps on the hook from his assortment of luxury cars.
"Turn The Streets Up" marks EST Gee's first music since March's MAD album featuring Boosie Badazz and Young Scooter.