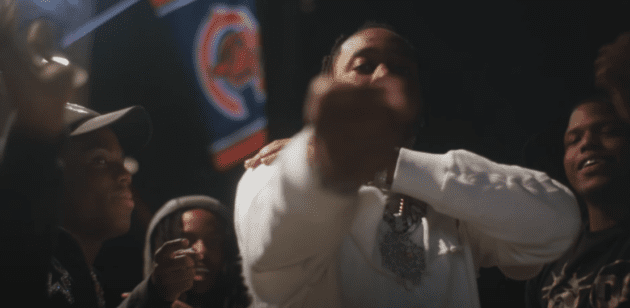 It's money time!
Fivio Foreign has no reason to stop. But to hear him tell it, the Brooklyn rapper addresses both his critics and opps on "Why Would I", his latest single.
Directed by JLShotThat, the accompanying music video centers Fivio, Rowdy Rebel and company congregating in the streets, the studio, and an indoor court for a friendly game of basketball.
"They moving wocky, now I'm in my mode / You can see the gun is on me through the clothes," he aggressively raps over the FritzThaProducer and LS Da Producer-produced beat. He continues, "Way I got that demon in me, and it shows / I don't give a fuck who a nigga know / I don't give a fuck who a nigga with / Nigga, it's lit, you come in the spot at night, you hit."
"Why Would I" marks Fivio's first record since his "Hot Sauce" in April. Since then, he's collaborated with GloRilla, Lil Tjay, and appeared alongside Fetty Luciano on Rowdy Rebel's "Posture".